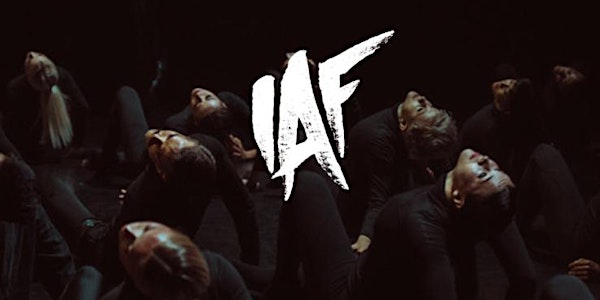 IAF EXPERIENCE 2022
IAF EXPERIENCE 2022
When and where
Location
Performing Arts Center Annex Van Nuys 7932 Haskell Avenue Los Angeles, CA 91406
About this event
IAF EXPERIENCE 2022
Produced by CHEHON WESPI-TSCHOPP
Featuring IAF MENTORS:
CHEHON WESPI-TSCHOPP, BRIAN FRIEDMAN, TESSANDRA CHAVEZ, TRICIA MIRANDA, MARGUERITE DERRICKS, DOMINIQUE KELLEY, BRIAN NICHOLSON, KAREN CHUANG, CHLOE ARNOLD, TYCE DIORIO.
DANCE + CREATE WITH THE INDUSTRY'S BEST!
IAF produces events of a different caliber and attracts the top dancing talent across the country. IAF focuses on the art of performing on camera while facilitating the transition from dancer to artist! At the IAF Experience, dancers are pushed and encouraged to find their unique artistic voice!
Throughout the IAF Experience, students will gain valuable training, career insight, and professional photo/video content for their portfolios.
Register now to reserve your spot- SPACE IS VERY LIMITED THIS YEAR!
*Dancers under the age of 11 must submit a video to mentorship@iamforce.com to be considered for the IAF Experience. A $35 application fee will be required.
*Dancers who have received a discount code or scholarship MUST apply code prior to choosing their ticket. It will automatically apply it to the ticket.  IAF does NOT refund or offer credit once a purchase is final.  For any questions please email admin@iamforce.com*
8/01 SCHEDULE
8:30am- Check In
9:30am-11:00am- Karen Chuang
11:00am-12:30pm- Brian Friedman
12:30pm-2:00pm- Dominique Kelley
2:00pm-3:00pm- Lunch Break
3:00pm-4:30pm- Tessandra Chavez
4:30pm-6:00pm- Marguerite Derricks
6:15pm-8:15pm- Combo Filming
8:30am- Check In
9:30am-11:00am- Brian Nicholson
11:00am-12:30pm- Tricia Miranda
12:30pm-2:00pm- Chloe Arnold
2:00pm-3:00pm- Lunch Break
3:00pm-4:30pm- Tyce Diorio
4:30pm-6:00pm- Chehon
6:15pm-8:15pm- Combo Filming
8/03 SCHEDULE
10:00am-1:00pm- On Camera Class
2:00pm-4:00pm- IAF Project Casting + Mentorship Audition
**FINAL SCHEDULE IS SUBJECT TO CHANGE**