iaedp Central Florida Chapter Quarterly Meeting and Educational Program
Treatment Priorities for Gender Diverse Clients with Eating Disorders
About this Event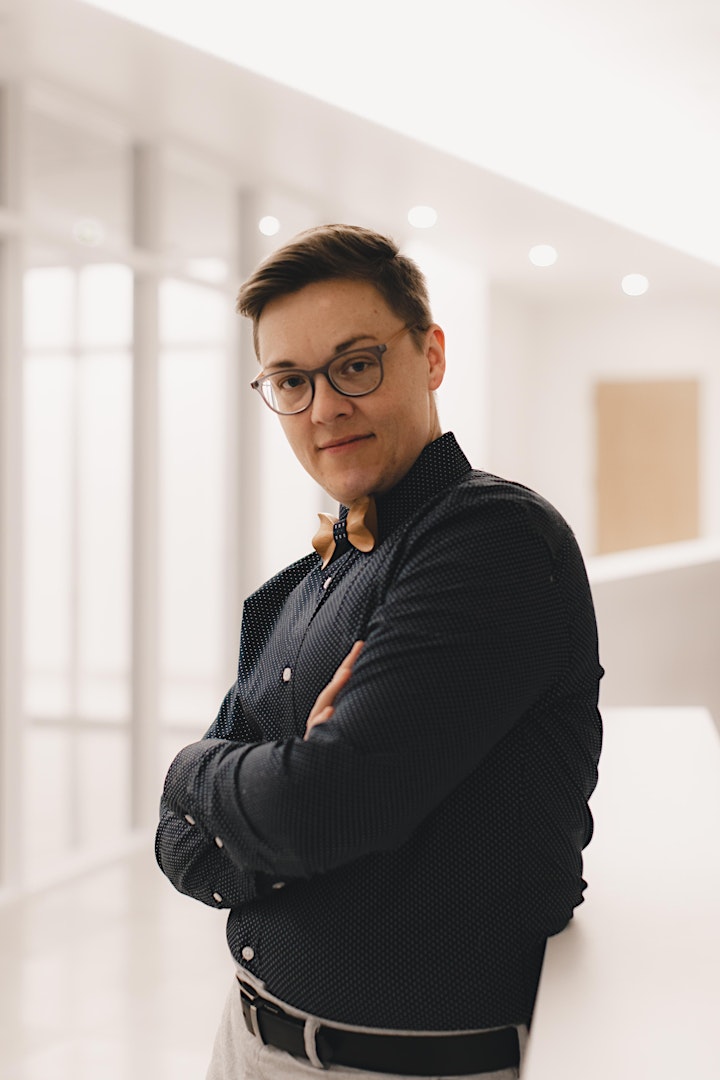 Treatment Priorities for Gender Diverse Clients with Eating Disorders
Transgender and Gender Diverse clients face unique challenges in accessing eating disorder treatment, body peace, and long term recovery. Most treatment providers report a need for more training about the needs of this population, but limited resources exist and providers with expertise in gender affirmative care are generally unfamiliar with eating disorder treatment interventions. This session aims to increase provider understanding of cisgender privilege in order to increase capacity for cultural humility, as well as explore the nuanced challenges facing these clients in their recovery. Session will include case studies and exploration of the impact of transphobia, weight stigma, and western colonization on the formation of transgender body image standards.
Presenter: Vaughn Darst (he/they) is a transgender nonbinary Registered Dietitian who specializes in treating eating disorders among under-served populations, including gender diverse teens and adults, high weight individuals, and neurodivergent youth. Vaughn received his MS in Nutrition from the USC, and his BA in Critical Theory and Cultural Studies, with a concentration in Transgender Studies, from Scripps College. Vaughn treats adolescents and adults with disordered eating at Center for Discovery and Children's Hospital Los Angeles. He seeks to work collaboratively with clients to establish a nourishing relationship to food and their body. Vaughn is also a public speaker and educator, and his TEDx Talk, "In a World That is Wrong About Us," addresses the unique concerns of clients for whom disordered eating manifests at the intersection of gender, fatness, food, and identity. Vaughn's instragram @allgendernutrition centers the transgender community's need for affirmative nutrition support and advocacy.
Learning Objectives:
1) Participants will be able to identify three examples of cisgender privilege and explain how an articulation of privilege can enhance provider capacity for cultural humility.
2) Participants will be able to identify two prevalent barriers to treatment for gender diverse clients with eating disorders.
3) Participants will be able to identify common experiences of gender dysphoria that may arise in the context of eating disorder recovery and/or weight stabilization.
Time:
9:00am Check-in and General Meeting
9:30am – 11:00 am - CE Presentation
1.5 Continuing Education Hours
Where:
Florida Hospital Church 2800 N Orange Ave., Orlando, FL 32804
Cost:
$20 for non-iaedp members
$10 for iaedp members
STUDENTS: undergraduate, graduate, and medical students are FREE
Tickets also available at the door, day of event!
For more information regarding our Chapter events, please email our Chapter President, Christina Purkiss at centralfliaedp@gmail.com
The Alliance for Eating Disorders Awareness is approved by the Florida Board of Psychology to provide continuing education courses to psychologists (Provider # 50-11298, expires May 31, 2020), the Florida Board of Nursing (Provider # 50-11298, expires October 31, 2021), the Florida Board of Clinical Social Work, Marriage and Family Therapy, and Mental Health Counseling (Provider # 50-11298, expires March 31, 2021), and the Florida Council of Dietetics and Nutrition (Provider # 50-11298). The Alliance for Eating Disorders Awareness maintains responsibility for this program and its content. This course offers 1.5 credit(s).
Thank you to our 2020 iaedp "platinum" yearly meeting sponsors!