IAD Scholarship Dinner Banquet: Celebrating 50 Years of Isaac A. David Sr....
Description
Greetings to All!
The Isaac A. David Sr Memorial School celebrates 50 years of Excellence in Education. The IAD School Association, Inc.(USA) invites you to the 8th Annual Scholarship Dinner Banquet, Saturday, October 27, 2018. The event will be held from 7:00 to 11:00 p.m. at the Richard Ernst Community Cultural Center on the Campus of Northern Virginia Community College, 8333 Little River Turnpike, Annandale VA.
If you would like to make a donation to the Scholarship Dinner or to IADSA Inc please visit the website at www.IADSAinc.org or mail donations to:

IADSA Inc.
904 Clifton Drive
Williamstown, NJ 08094
***please make check/money order payable to IADSA Inc.***

"Built on a Firm Foundation - Fifty Years and Counting..."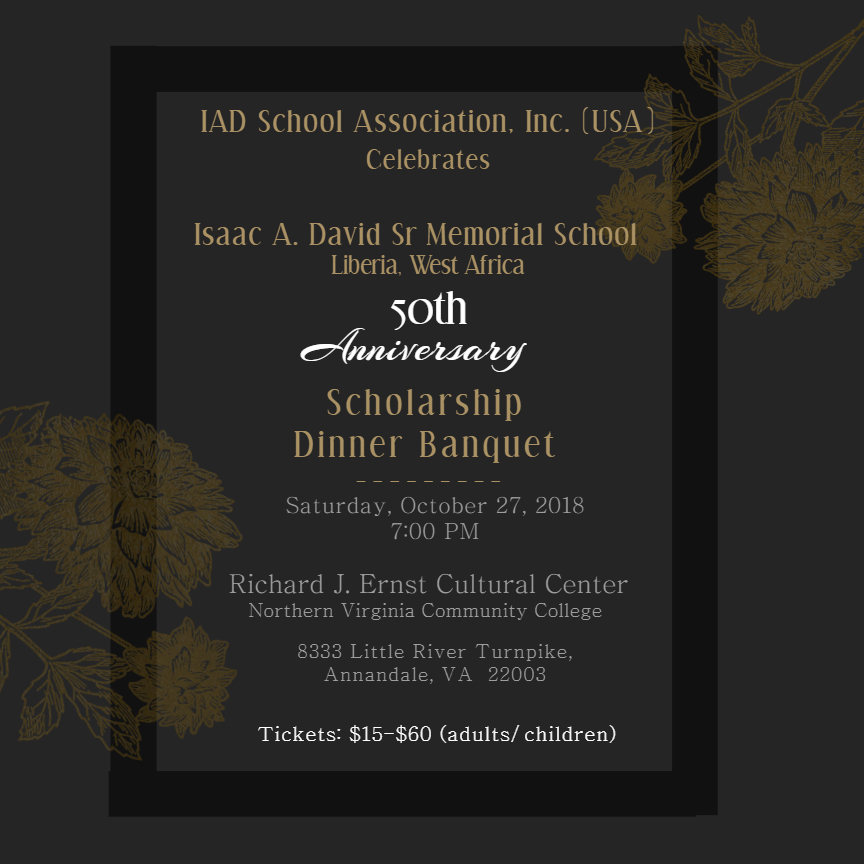 Note: NVCC does not sponsor or endorse this event