Event Information
Location
Bender JCC of Greater Washington
6125 Montrose Road
IAC Merkaz
Rockville, MD 20852
Description
Keshetot is an innovative program in Hebrew, for families with infants and toddlers from 1 years old until 3½ years old. All the meetings will be conducted exclusively in Hebrew. You can find more information about the program here:

https://www.israeliamerican.org/washington-dc/programs/keshet/enrichment
קשתות היא תוכנית העשרה ייחודית בעברית, המיועדת לפעוטות מגיל שנה ועד גיל שלוש וחצי.
קשתות היא תוכנית בת 10 מפגשים להורים ופעוטות מגיל שנה עד 3 וחצי, לזמן איכות של קהילה, שפה ותרבות באמצעות שירים וסיפורים בעברית, באוירה ישראלית.
התכנית מועברת בעברית בלבד על ידי סיון קרביץ, אמנית ומחנכת ילדים בגיל הרך בעלת נסיון עשיר ורב. במפגשי קשתות הורים יקחו חלק פעיל בפעילות המגוונת דרך שירי ילדים מוכרים מילדותינו הישראלית, סיפורי ילדים מותאמים לנושא המפגש ומשחקים בצליל ומגע. בתחילת כל מפגש יהיה זמן למפגש חברתי בין משתתפי התכנית עם כיבוד קל.
מידע ופרטים נוספים

עלות התכנית: $200 לילד והורה אחד ביחד. אנא שימו לב כי כל ילד יחוייב בנוכחות הורה במפגש!

שעות: כל המפגשים יתקימו בימי ראשון בין השעות 10-11:30

תאריכי המפגשים: 24 בספטמבר, 1 באוקטובר, 15 באוקטובר, 22 באוקטובר, 29 באוקטובר, 12 בנובמבר, 19 בנובמבר, 3 בדצמבר, 10 בדצמבר ו-17 בדצמבר
התוכנית מוגבלת ל-15 משתתפים - מהרו להבטיח את מקומכם!

הנרשמים לתוכנית קשתות יקבלו במתנה מנוי לתוכנית קשת, במסגרתה יקבלו לביתם 7 ספרי ילדים המותאמים לגילאים 2-8. פרטים נוספים על התוכנית ניתן לראות כאן.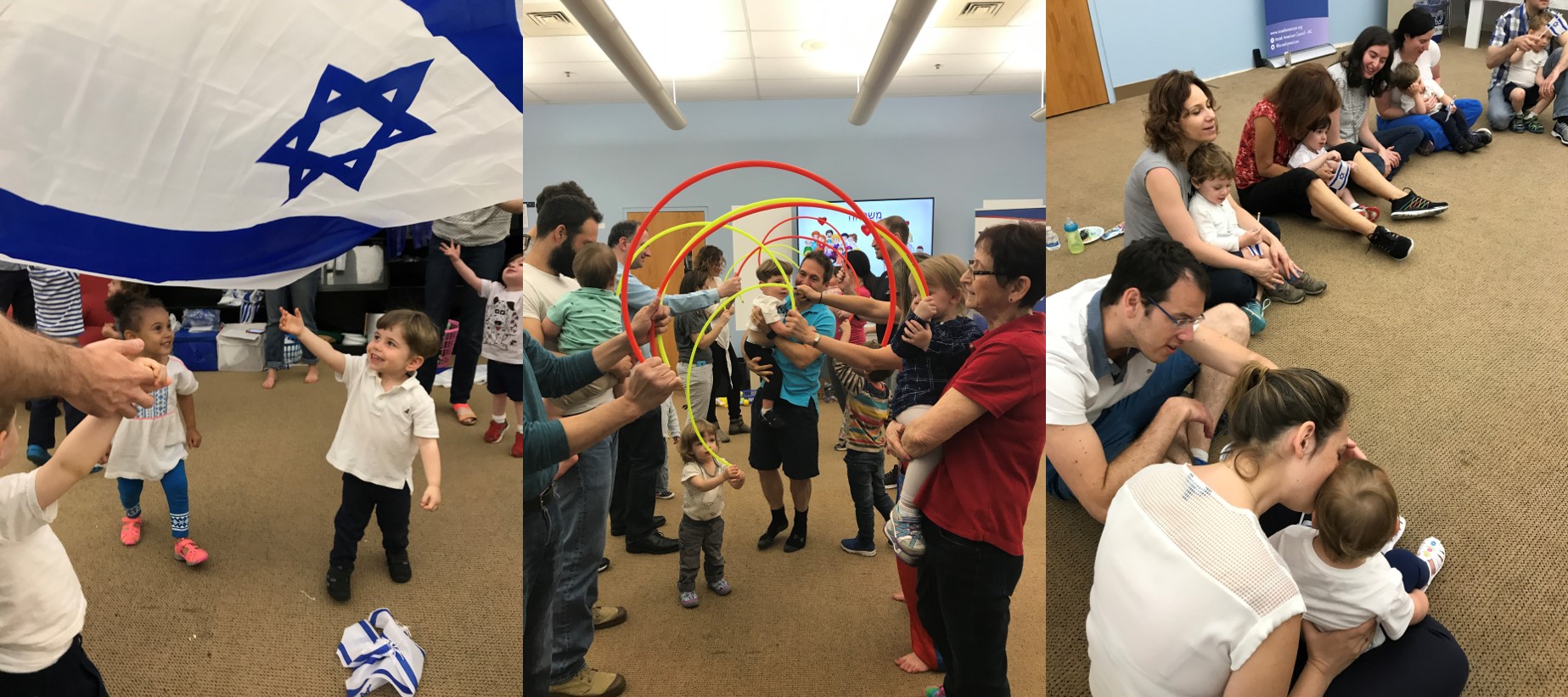 Date and Time
Location
Bender JCC of Greater Washington
6125 Montrose Road
IAC Merkaz
Rockville, MD 20852