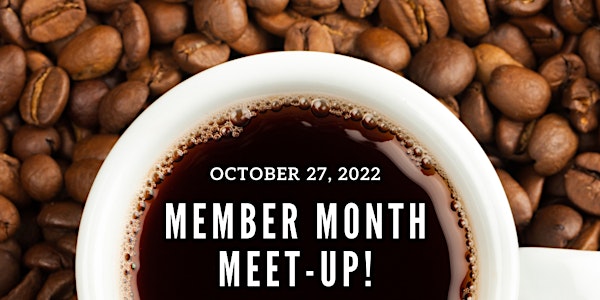 IABC Member Month Meet-Up
Members can grab a cup of joe on IABC. If you are interested in being a member, stop by for some java and info on joining the organization.
About this event
IABC loves our members, and we want to thank you! Drop in and have a cup of coffee on IABC Tulsa. Members of the Tulsa board will be at local coffee shops in your neighborhood to chat, answer questions, or show you how you can save up to 20% off during Member Month. This is a come-and-go event, so feel free to drop in and connect with us when it works for you! We have four options of where you can meet us:
Thursday, October 27 at11:30 a.m.-1:30 p.m. in Downtown Tulsa at Doubleshot (1633 S. Boulder Ave.) Hosted by Professional Development VP Michelle Singer, Board Members August Caspall and Jennifer Harrington
Thursday, October 27 at 11:30 a.m. - 1:30 p.m. in South Tulsa/Jenks at Nordaggios (8156 S Lewis Ave, Tulsa, OK 74137), Hosted by VP of Finance Lainie Haber and VP Special Events and Awards Noel Freeman
Thursday, October 27 at 7:30 - 9:30 a.m. in Broken Arrow at Laurannae (112 W Commercial St, Broken Arrow, OK 74012), Hosted by Professional Development VP Jessica Neal and Membership VP Monica Johnson
Thursday October 27 at 11:30 a.m.- 1:30 p.m. in Bentonville, AR at Heroes Coffee (124 SW 8th St., Bentonville) Hosted by Board President Abigail Loveall.
Hope we can see you soon!