Description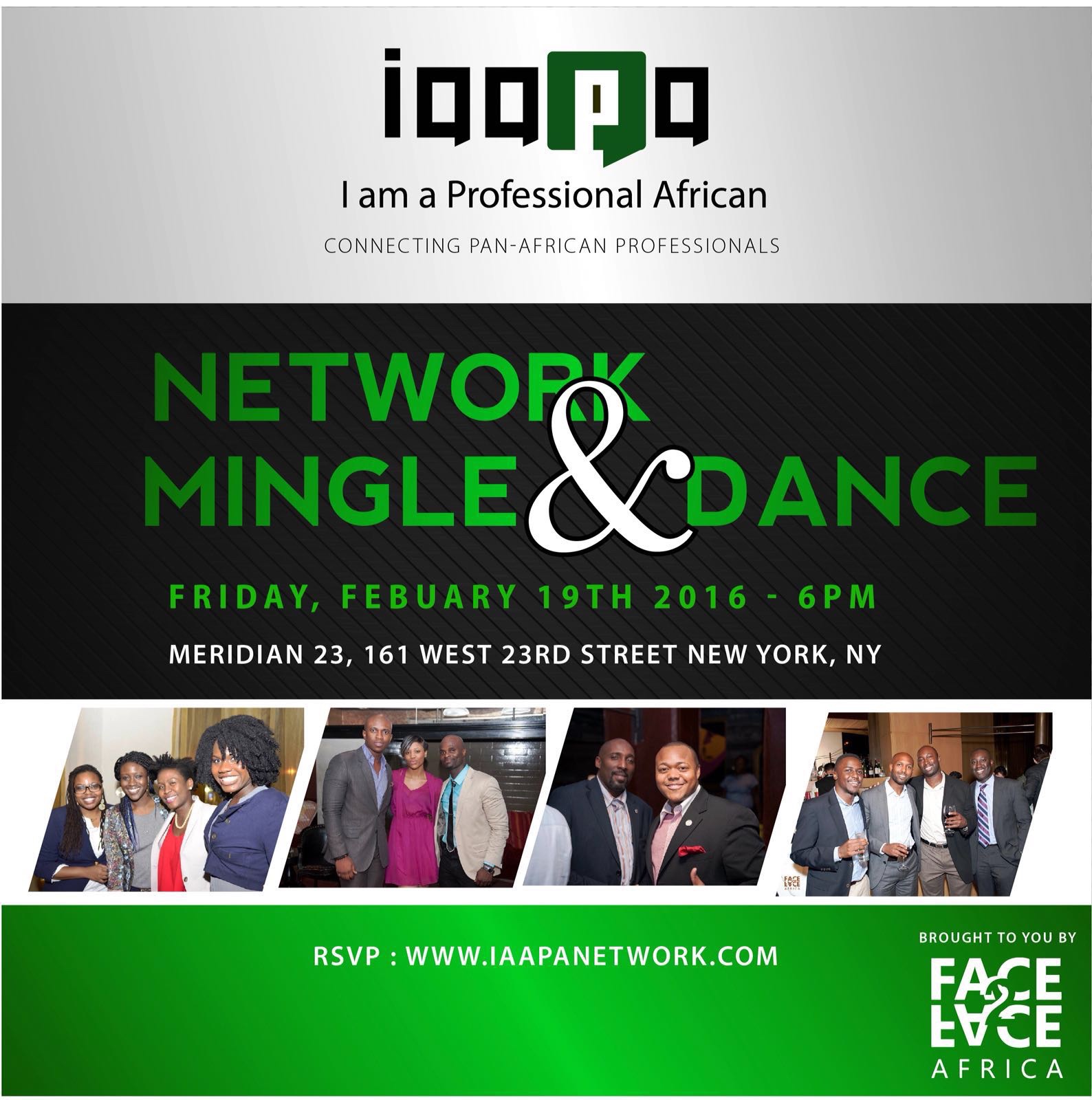 Face2face Africa invites you to a special edition of its quarterly networking mixer IAAPA, on February 19th in celebration of Black History Month!
In its 23rd edition, IAAPA is the premier networking mixer for pan-African and minority professionals in New York, creating meaningful experiences and intimate connections through networking and music.
This special edition will honor Black History Month as we pay tribute to the heroes and trailblazers who paved the way for our generation throughout the month of February.
The event will be held at Meridian 23 Lounge in New York City. Guests may sign up in advance for the #IAAPAMinutePitch to promote their business initiatives, raise awareness or make any announcements. Anyone may sign up by sending an email to info@f2fafrica.com or signing up at the check-in table on the day of the event.
DATE: Friday, February 19, 2016
Time: 6pm sharp!
Venue: Meridian 23
Address: 161 W 23rd St., NY, NY