IAAP Northern Plains Branch Event

Saturday, April 22, 2017 at 8:30 AM

-

Sunday, April 23, 2017 at 12:30 PM (CDT)
Event Details
Saturday, April 22, 2017


 7:30 - 8:25 a.m. - Registration
 8:30 - 8:35 a.m. - Welcome/Info by Gayle Quedens, CAP-OM
 8:35 - 10:20 a.m. - EverNote vs OneNote by Keith Swingle


Keith Swingle will share the differences between Evernote and OneNote to help attendees determine which tool would be a better fit for their needs – either at work or at home. He will also provide information on Treble Project Management an online project management tool that he will use to collect questions from attendees while he is going through his presentation that he will address at the end. Be sure to bring your laptop so that you can use the tool real time and ask any questions that you might have.
10:20 - 10:30 a.m. - Break
10:30 - 11:30 a.m. - Pivot on a Dime by Keith Swingle


Keith Swingle will provide everything you wanted to know about Pivot Tables in Excel but were afraid to ask. The ideal situation would be for attendees to come with some a worksheet that they use that they would like to create a pivot table from but Keith will provide sample data for those who don't have their own. He will then take the attendees though the process and answer any questions they may have along the way. Attendees will leave knowing how to create and manipulate the data in their pivot tables to show the results they hope to achieve.
11:30 - 12:30 p.m. - Lunch (Included in Registration Fee)
12:30 - 1:30 p.m. - Everything IAAP by Kristi Rotvold, CAP-OM
 1:30 - 2:45 p.m. - What's In YOUR Toolbox? by Annie Meehan

Annie Meehan has created a workshop that evaluates our strengths our struggles and our personalities - utilizing DISC Assessments (and
Strengths Finder if you purchase the book
and take the test prior to the event) to help us discover what we bring to the table at home, at work, and in life. She will share how we can all "Be the Exception" in life, business and relationships. Attendees will answer these questions:
What's your pain?

What's your passion?

What's your purpose?

What's your Why?

What's your message?
The attendees will leave with a great sense of self and be able to market themselves to their current or future employers.
 3:00 - 4:00 p.m. - What's In YOUR Toolbox? (cont.) by Annie Meehan
 4:00 - 5:00 p.m. - An Executive's POV by Michael Barry
 5:00 - 8:00 p.m. - Connections & Cocktails (Optional) - Location TBD
**Attendees are responsible to pay for their own food & beverage
 9:00 - 9:05 a.m. - Welcome to Day 2 by Gayle Quedens, CAP-OM


 9:05 - 10:05 a.m. - 
How To Train Your Boss by Jody Turek, CAP-OM
Does your boss hang on to work that you can easily do for them? Do you have a new boss that you need to bring on board? Jody Turek will share tips and tricks on how to train your manager for a more productive working relationship. You will learn:
How to build a trusting working relationship

How to teach them to let go so you can take on more of their load

How to expand your job responsibilities with their blessing and support
 10:05 - 11:05 a.m. - Goal Setting by Gayle Quedens, CAP-OM

We all have things we want in our life and career. The route to success is to take the things that we dream about and wish for, and turn them into reality. This session will give participants the tools to help them begin thinking, planning, and taking action on the things they really want. They will learn ways to ensure that they get where they want to go in their career and in life. In this hour you will learn how to
Set goals that challenge you and stretch your comfort zone

Design and implement a plan that directs you to achieves your objectives

Stay on track in spite of day-to-day pressures and distractions

Achieve breakthroughs that will propel your career to the next level
11:05 - 11:15 a.m. - Break
11:15 - 12:25 p.m. - How to Land Your Next Job? by OfficeTeam



We all know that looking for a job can be difficult and confusing. Janet and Keith will help make the process easier by giving you valuable insight and advice for attracting the attention of hiring managers
This presentation can make the process easier by giving you valuable insight and advice for attracting the attention of hiring managers.

It covers all aspects of the job hunt – from uncovering employment opportunities to negotiating starting salary.

You'll leave the presentation ready to jump-start or re-energize your search.

It will review video interview etiquette as this has become a more frequent request of Recruiters during the hiring process.
12:25 - 12:30 p.m. - Closing/Thank you by Gayle Quedens, CAP-OM
This event offers the opportunity for 9 IAAP CAP recertification points.
Branch Director: Gayle Quedens, CAP-OM (northern_plains@iaap-hq.org)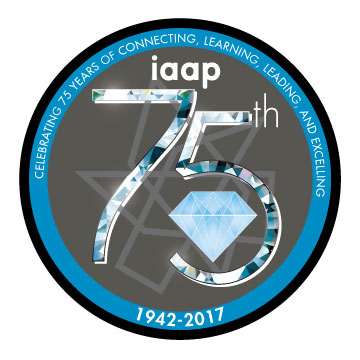 When & Where

DoubleTree by Hilton Minneapolis - Park Place
1500 Park Pl Blvd.
St. Louis Park, MN 55416


Saturday, April 22, 2017 at 8:30 AM

-

Sunday, April 23, 2017 at 12:30 PM (CDT)
Add to my calendar
Organizer
IAAP-HQ
IAAP HQ Administrator
Email: kelli.nelson@iaap-hq.org 
IAAP Northern Plains Branch Event