IAAP Dover & Annapolis Junction LANs - 2017 Fall Educational Event
Description
Friday, November 3 (4 hours of education):
12:00 p.m. Registration in Auditorium Lobby
12:30 p.m. Body Language and Communication
4:30 p.m. Recess
5:00 p.m. Networking Dinner at Own Cost

Networking (location selected based on number of attendees):
Topics/Speakers:
Body Language and Communication | Sergio Huerta, M.D.
Active Listening
Know when to quit talking
Think and act like an executive
Reading body language
How to decipher it
Communication Styles
Delivery and receiving information
Saturday, November 4 (7.5 hours of education):
8:00 a.m. Registration in Auditorium Lobby
8:30 a.m. Eat That Frog
9:30 a.m. Self-Awareness - Part 1
11:00 a.m. How to be a Better Mentor
12:30 a.m. Lunch on Your Own
1:30 p.m. Event Planning for the Administrative Professional
2:30 p.m. Choosing the Right Communication Tools for Each Generation
3:30 p.m. Self-Awareness - Part 2
5:00 p.m. Adjourn
Topics/Speakers
The Assistants' Guide to Self-Awareness (2 parts @ 1.5 hours each = 3 hrs total) | Lucy Brazier
This session will show how success as an assistant begins with an understanding of yourself. During the session, we will look at, the Belbin Psychometric testing exercise to explore strengths, weaknesses and where you fit into your team, Johari Window -- opportunities from self-awareness, your beliefs, values and behaviors, your Inner Voice, how body language can make a difference and how important communication is.

How To Be A Better Mentor | Kemetia M.K. Foley, CAP, OM
The three keys to successfully navigating a mentor relationship in the workplace. During the session we'll look at three keys directly related to communication skills that can help you 1. Open the dialogue to develop a level of trust 2. View issues from many different angles and get out of your own way 3. Engage a thought process to allow for a different approach to problem solving

Choosing The Right Communication Tools For Each Generation | Juanita Mort, CAP, OM
Communication is the key to success in any organization. In order to be effective at communication, one must also understand their audience. In many cases, audiences represent a variety of generations. Understanding the various generations will assist in improving communication skills and provide insights into the best methods to use when communicating.

Eat That Frog | Juanita Mort, CAP, OM
This program focuses on 21 ways people procrastinate and offers tips on how to overcome them and become more efficient professionally and personally. The program is set in a fun interactive model based on the idea that frogs equal procrastinating and how you eat them determines how you overcome procrastination.

Event Planning For the Administrative Profesional | Heather Ramser, CAP
This program will focus on event planning for formal and informal functions. Using a project plan for planning is very important to making events worked. Based on experience gained from hosting done many large annual functions. Use what I have learned through trial and error to help you learn what to do, but more importantly learn some things "not to do".
LAN Directors: Karen Garrison, CAP, OM (Karen.Garrison@state.de.us) & Sandy Ratke, CAP, OM (sratke@gmail.com)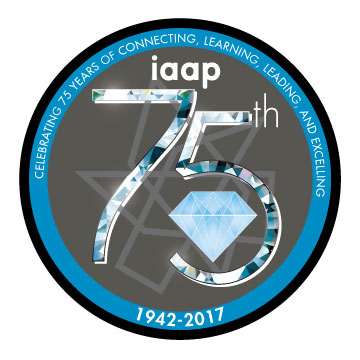 Lodging Options: