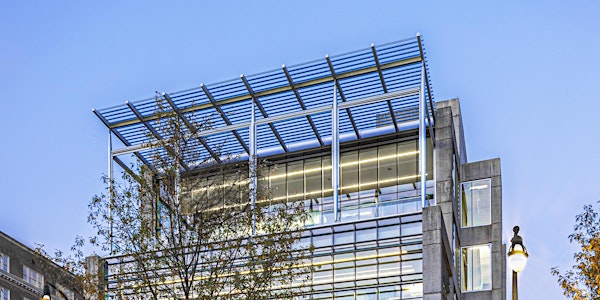 I2SL Georgia Chapter - Spring Event 2023
I2SL's Georgia Chapter Spring Event. Please join us for discussion, tour of Perkins&Will's LEED Platinum building, and light refreshments.
Date and time
Tuesday, June 13 · 4:30 - 6:30pm EDT
Location
Perkins&Will Atlanta Studio 1315 Peachtree Street Northeast Atlanta, GA 30309
About this event
Presenters:
Olivia Kolovich, Account Executive, Siemens Smart Infrastructure
James Stephens, Deputy VP of Infrastructure and Sustainability, GA Institute of Technology
Title: Optimizing Research Labs Operations: Harnessing Analytics, Technology, and Student Engagement for Sustainable Excellence
Description: Join us for an insightful conversation tailored for the research labs operations group, where we delve into the world of facilities systems engineering and its impact on optimizing research lab operations. Discover the immense value of ACH data visibility in driving behavioral improvements and creating a healthier research environment. Gain insights into the practical application of analytics, enabling actionable decision-making while effectively managing alarm fatigue. Explore how cutting-edge technologies can empower your team, expanding bandwidth, facilitating remote issue resolution, and automating routine tasks for enhanced efficiency. Learn about the successful implementation of student engagement initiatives, including green labs competitions that reward sustainable lab practices. Discover how technology acts as a catalyst for positive change, allowing your team to focus on valuable research endeavors. Get ready to unlock the full potential of your research labs through the power of analytics, technology, and sustainable practices.