About this Event
Scotland's Bravest Manufacturing Company are a new social enterprise, providing dedicated support and employment to disadvantaged veterans and others with disabilities.
Join us, friends, families,supporters and valued customers to walk a total of 500 miles across the Erskine Bridge and back before enjoying a family BBQ in the surrounds of Scotland's Bravest within the Erskine Veteran Estate.
After a stroll across the Clyde and back, relax, tuck into the BBQ for a lazy afternoon in good company and glorious sunshine!*
We encourage all attendees to raise some sponsorship which all goes to help us employ more veterans or others with disabilities at Scotland's Bravest. After registering we will forward our JustGiving link and a standard "pen and paper" sponsor form too.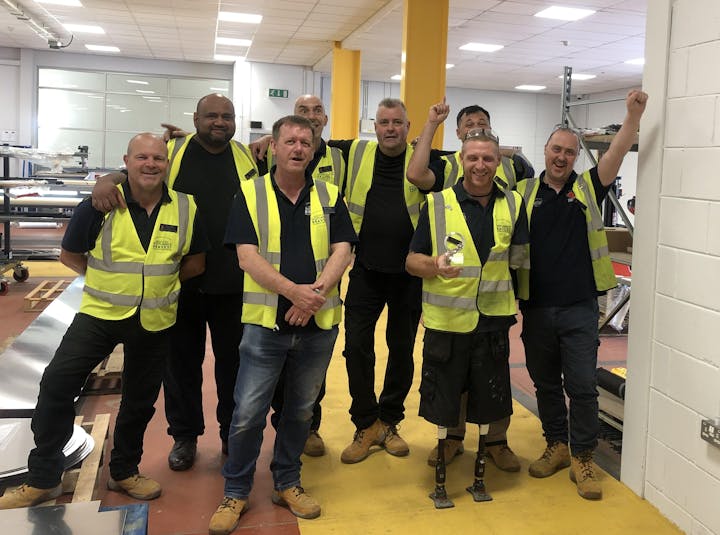 FAQs: (I Would) Walk 500 Miles with Scotland's Bravest
When is the event?
The event is on Saturday 7th September, it starts at 10am and goes on till around 2pm
Where is the event held?
At Scotland's Bravest HQ in the Erskine Hospital Grounds – PA7 5PU (enter via Caulders Garden Centre)
Do we really have to walk 500 miles???
No, to take part all you have to do is to walk 5 miles: and you'll be one of at least a hundred to do so! You'll be setting off in small groups and walking over the Erskine Bridge, round by Kilpatrick railway station and back to Scotland's Bravest.
How long will it take?
That really depends on whether you're going to walk. We expect walkers to start just after 10 am and take anywhere between 1.5 - 2 hours before returning for lunch.
Does it cost anything to take part?
Yes, there's a £10 registration fee and we're hoping you can raise some good sponsorship too.
How many people are taking part?
We're aiming to get 100 people to walk 5 miles each and then we can say we've walked 500 miles for Scotland's Bravest!
What are we raising the money for?
All the money we raise will help Scotland's Bravest to support some of Scotland's most vulnerable and disadvantaged veterans and others with disabilities.
What else is happening?
We're putting on a BBQ, so come along to the event, walk 5 miles and come back and enjoy some great food on us!
What should I wear/bring?
Wear trainers or walking shoes and be prepared for Scottish weather! We'd also recommend you bring a picnic chair along too!
Contact:
Robert: 07921 463640 or Robert.lappin@scotlandsbravest.org.uk for more info