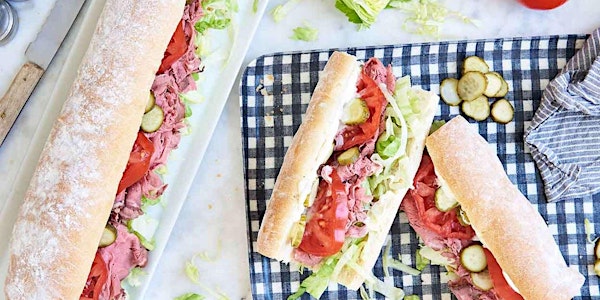 I Will Bake French Bread Rolls for our Unhoused Neighbors
Click the link below to view the recipe
About this event
King Arthur's NOLA-Style French Bread Rolls Recipe Here
On July 11th we will be baking loaves of bread to be made into sandwiches for our unhoused neighbors. By signing up you are only comitting to baking the loaves but we will have an option to donate towards sandwich ingredients via venmo. Venmo details will be emailed later along with drop off instructions.
After you register, gather your ingredients and be ready to bake with us on July 11th at 12:00pm. We will go live from our Instagram at noon to walk you through the recipe and answer questions. Drop off will be at 6:00pm on the East side and will include a member mixer! We are really looking forward to meeting all of our baking members in person! The drop off address will be emailed to you after signing up.
As always if you can't make the specific Bake Along or Drop off time, feel free to share your loaf with your neighbors or donate to a local free fridge!