Description
Austin ranks in the top 10 cities to start a new business in because of the ease of collaboration and tech resources. Everywhere you go you run into a developer, engineer, and CEO. The talent pool is large and the demand for creators is very high, so why not find out where all those people like to hangout and learn what they do?
This tour will take you around and show you where some of the best places are for finding people who are looking to start their own business or already working hard on their idea. We can help you with connecting to others, find out how to join some of these cool places, and learn about other popular entrepreneur events around Austin.
Top 3 Reasons to Join the Tour
1. You Get Connected Right Away
2. You learn about all the different spaces downtown that offer resources for startups
3. Your entrepreneur social schedule starts to fill up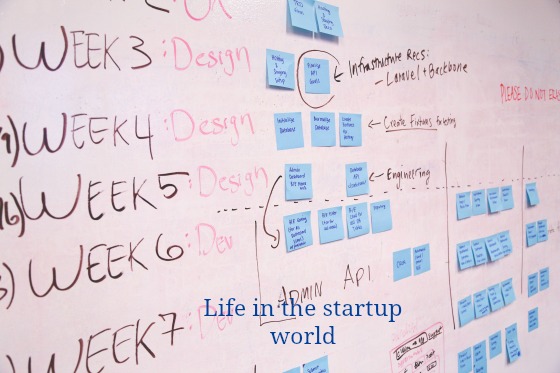 Our tour will start in front of the Paramount Theater and we will then take you to some really cool places so you can start learning what the culture is like in Austin to start a business. This will give you the chance to ask all the questions you like and get a first-hand feel for what really goes on downtown. This tour is limited to a small group of people so please plan ahead.
If you want to learn more about other special tours make sure to visit our website and if you don't find the tour you want, send a request.
---
FAQs
Are there ID requirements or an age limit for the tour?
Yes, you must be at least 15+ in order to attend this tour.
What are my transport/parking options for the tour?
This tour will require that you have your own transportation in order to drive downtown. We try to make sure that we keep the evening fun and different so some places you will be required to drive too if you do not feel like walking that much. Street parking is not free so plan this out ahead of time.
What can/can't I bring to the event?
Bring good walking shoes, additional money for extra things, water bottle if you get thirsty very quickly and a positive attitude for fun and adventure. Don't forget to bring your business card.
Do I have to stay for the whole tour?
We understand some people get tired quickly in the evening so if you are tired after 2 hours of fun then you are welcome to depart but we do encourage you to stay for the whole time if you can handle it.
What happens if bad weather messes up the event?
Since we have not learned how to control mother nature then we are left with no choice but to cancel the event. We will email everyone ahead of time letting them know the event has been canceled and issue refunds.
What is the refund policy?
In order to ensure that we plan ahead for everyone please let us know at least 48 hours before if you are unable to make it in order to get a full refund. Refunds are the price of the ticket except for processing fees. No refunds if you miss your event and do not notify us ahead of time.
If you have additional questions please contact us.