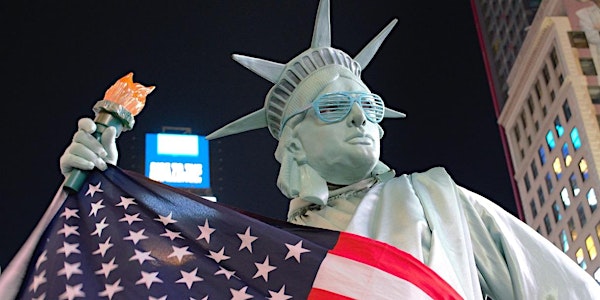 I, TRUMP / a new comedy for the stage / NEWvember seated reading @53two
This seated reading of a brand new political satire will be a theatrical experience like no other! It's the best play!!!
When and where
Location
53two Arch 19 Watson Street Manchester M3 4LP United Kingdom
About this event
It's November 7, 2028, and two-term President Donald Trump is finally about to be replaced for good. Will he go rogue like last time, or will a plan to keep him focused on golf, gorilla documentaries, and developing his perfect Presidental library avert a global disaster?

If you're still not convinced, just read this review submitted by someone who somehow managed to get hold of the script in advance:
"Whatever you do, do not attend I, TRUMP. It's a terrible terrible play by a horrible man who says lots of mean things about me. SAD! You've never met a more scathing, incisive, and brutally funny seated reading!!! It's also FREE which goes against all my principles. It should cost thousands of pounds and then get cancelled at the last minute with no refunds - just like I would do!!! I, TRUMP is the worst! #WRONG"
~anonymous, Florida, USA.