Description
Join people across the Chattanooga region to learn how to be a part of the statewide movement for better biking and walking in Tennessee. We're giving away FREE beer to the first 50 people!
We'll be leading a group ride to The Daily Ration leaving at 5pm from Southside and 5:15pm in Northshore. Group riders guaranteed drink ticket (of course :)). Details here.
The 2017 Tennessee legislative session began on January 10 and bills are currently being filed and drafted. Not only does your voice have an impact on this process, but collectively we'll be the loudest together.
Bike Walk Tennessee has spent many years advocating on behalf of biking and walking around the state and needs your support to continue our efforts. Come meet the statewide Bike Walk Tennessee president, Anthony Siracusa, in town from Memphis, get to know fellow Chattanoogans who care about making our city bike and pedestrian friendly, and learn more about what's ahead legislatively on our local March 7 ballot and beyond.
See you there!

If you can't make it and/or would like to support our efforts, you can make a donation directly here.
Our ability to affect positive change in Chattanooga is only as great as the number of supporters we have. We invite you to support bicycling and walking in Chattanooga by making a tax-deductible gift.
Visit our local chapter page, BikeWalkChattanooga.com, or find us on Facebook to learn more (and say hello!)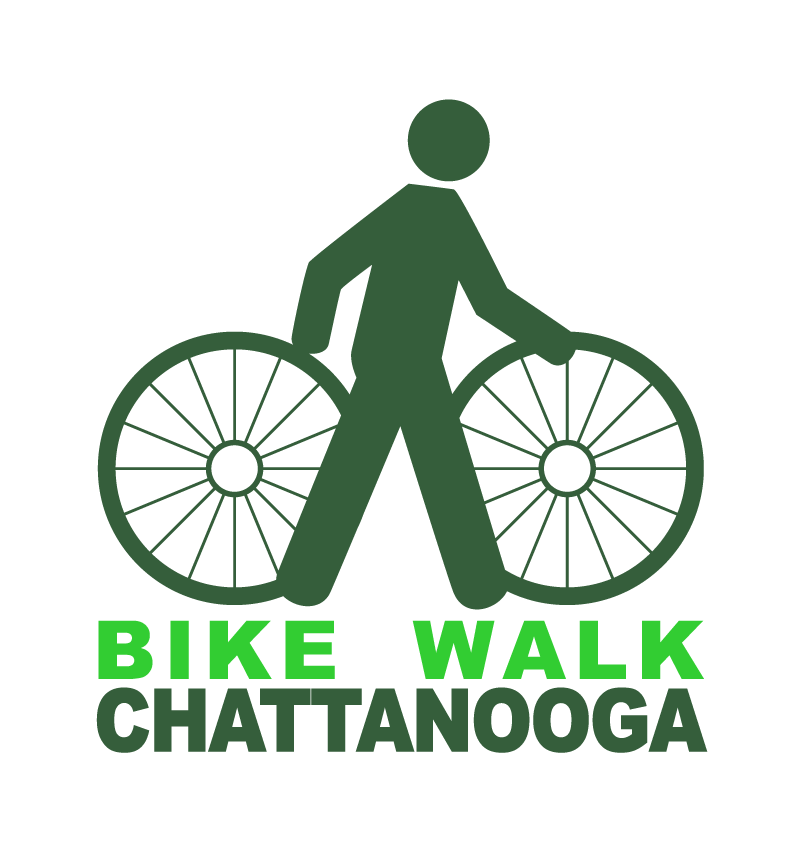 About Bike Walk Tennessee
Bike Walk Tennessee is a network of individuals and groups who create power through a unified statewide voice for bicycling and walking. Our network is deeply interested in creating safer streets across Tennessee, and we come together in a community of sharing, service, and support to leverage combined resources that achieve great results.
Bike Walk Tennessee is a 501(c)3 organization registered with the federal and state revenue authorities. Bike Walk Tennessee is managed by a volunteer Board of Directors, whom you can meet here. Bike Walk Tennessee serves as the fiscal sponsor for Bike Walk Knoxville and Bike Walk Chattanooga, which are regional advocacy committees of Bike Walk Tennessee. Bike Walk Tennessee is eager to support the increase of additional regional advocacy committees across the state.