Two of the finest country rock bands on the planet together for a not-to-be-missed night of timeless swing, twang and honky-tonk.
About this event
Talent Moat presents I See Hawks in L.A. and Red Meat at The Make-Out Room in San Francisco. EARLY SHOW! 6pm doors, 7pm first band. 21+. Proof of vaccination and mask required for entry.
I See Hawks in L.A.
"For 17 years and eight albums, the Hawks have expressed ecological concerns, irreverent wit and oft-psychedelic perspective in unequaled and distinctly American music--sort of a rural Steely Dan. The house band for the hippy diaspora deliver another gem. The finest country rock band on the planet." -- Michael Simmons, MOJO (Top Ten Americana 2018, MOJO)
"One of California's unique treasures"-- Dave Alvin
"I See Hawks In L.A. delivers more timeless twang" -- Randall Roberts, L.A. Times
"To say that I See Hawks in L.A. traipse down a going-their-own-way path through that old folky Americana and classic California country rock thing doesn't quite begin to describe the sheer scope of this band's wiiiide-open vision. They're adding much-needed musical and lyrical complexity to the old forms, blending and stretching both the emotional and sonic terrain to thrillingly new and unfamiliar points beyond." -- John Payne, L.A. Weekly
"Utilizing roots, rock and psych styles and transcendent steel guitar to channel life's agonies, 'Live And Never Learn' zigzags from tears to grins to epiphanies. The deeper the dive, the stronger the imprint: 'Tearing Me In Two,' 'Poour Me,' and 'Stop Me' all intricately pit mortality against existence, and are simply haunting." -- Luke Torn, Uncut
Red Meat began in a Mission District garage in 1993. But they trace their musical roots much farther back – to the hard honky tonk songs of their youths in Iowa, Missouri, Oklahoma, and Ohio, as well as the rock music of the 60s and 70s that they grew up with. Throw in the Ozark gospel harmonies from Scott Young's childhood, and you have the basic backbone of the Red Meat sound. It was this sound that they unleashed on an unsuspecting San Francisco still reeling from the demise of a strong 80s punk rock scene. And in a city known for its unusual music and its off-kilter bands, Red Meat did the craziest thing yet: they returned to their roots, writing and performing hard Bakersfield-style country music to sometimes dumbfounded early audiences.
"Back when we started, nobody was playing this kind of music at all", explains Smelley Kelley, "We'd go into a bar, play our set, and win over these rockers and punk kids. Now it's become a lot more normal to see a country band in a Bay Area bar." And San Francisco now boasts one of the most vibrant twang scenes in America. After hundreds of gigs, four albums, national tours, European dates, sharing the stage with their idol Buck Owens and many other national acts, backing rockabilly legend Wanda Jackson on the West Coast, and movie and television soundtracks, Red Meat has found its place as one of the pre-eminent honky tonk bands in California.
"With the release of Alameda County Line the Bay Area's own Red Meat confirms itself as not only the best local representative of the no frills honky-tonk Central Valley traditions of Bakersfield (Merle Haggard, Buck Owens) and Modesto (Maddox Brothers and Rose), but one of the best country bands working outside the pop constraints of Nashville, period." ­ - SF Bay Guardian
"There's not a whiff of artifice – just the joy of making classic-sounding country." ­ - Los Angeles Times
"The sound consists of expertly performed hard-core honky tonk and western swing, with Young's solid lyrics and sense of humor highly visible. Good times and polished grooves abound from beginning to end." ­ - San Jose Mercury News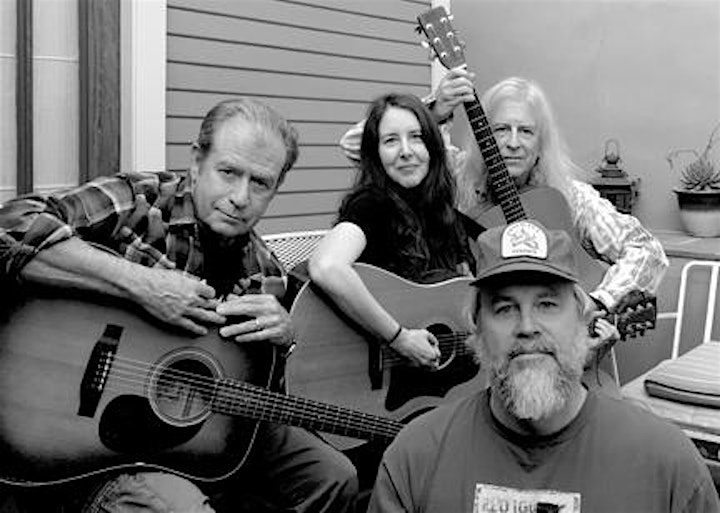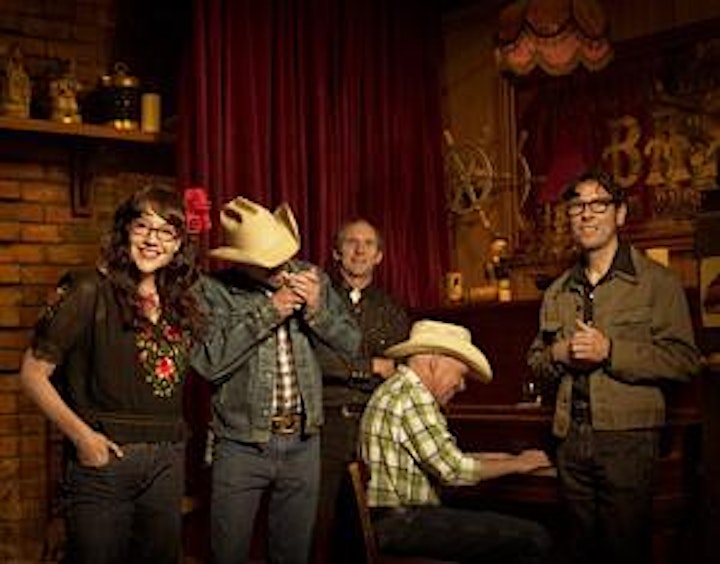 Organizer of I See Hawks in LA, Red Meat at the Make-Out Room