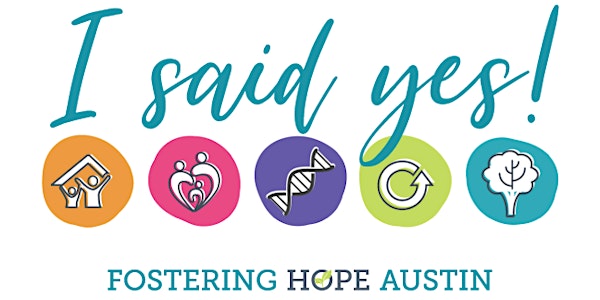 I Said Yes! An Introduction to Foster Care
Join us to learn about the 5 needs of foster care and how you can be an important part in changing the life of a child and family!
About this event
There are many needs in the foster care system and you can play a valuable role in meeting those needs! Whether you are exploring how to foster, adopt, or if you just want to understand the foster care system better, join us for this hopeful introduction to foster care. We'll have a panel with people who will each tell their personal experiences with foster care. Live Q&A is available after th presentation.