I ORIGINS »» Advanced Screening

Tuesday, July 15, 2014 from 7:30 PM to 9:30 PM (EDT)
Event Details
Note to Members: In order to access your member tickets, you must click "Enter Promotional Code" above and input the email address associated with your ATLFF membership. See below for further instruction.
--------------------
In partnership with Fox Searchlight, the Atlanta Film Festival is excited to offer this special advanced screening of I ORIGINS at the Plaza Theatre on July 15th at 7:30PM. 

While seating is available to both Atlanta Film Festival members and non-members, guaranteed seating will only be offered to members. Please see below for further admission and film details.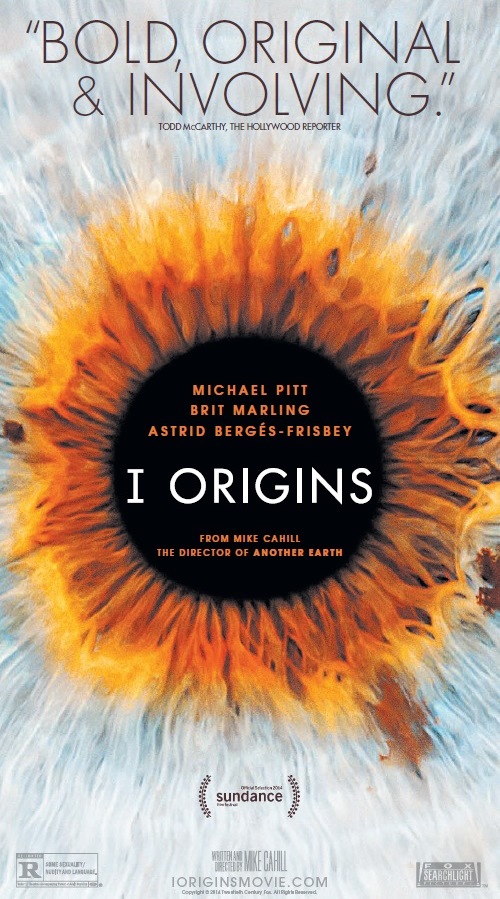 SCREENING DETAILS
I ORIGINS, the second feature film from writer and director Mike Cahill, tells the story of Dr. Ian Gray (Michael Pitt), a molecular biologist studying the evolution of the eye. He finds his work permeating his life after a brief encounter with an exotic young woman (Astrid Bergès-Frisbey) who slips away from him. As his research continues years later with his lab partner Karen (Brit Marling), they make a stunning scientific discovery that has far reaching implications and complicates both his scientific and spiritual beliefs. Traveling half way around the world, he risks everything he has every known to validate his theory. 
Written and directed by: Mike Cahill
Produced by: Mike Cahill, Hunter Gray, Alex Orlovsky
Cast: Michael Pitt, Brit Marling, Astrid Bergès-Frisbey, Steven Yeun, and Archie Panjabi
MEMBER ADMISSION INFORMATION
If you are currently an active member of the Atlanta Film Festival, you may claim tickets here for guaranteed seating until all available tickets have been claimed. If all available tickets have been claimed, you may still be admitted to the theater on the day of the screening should any seats be left unclaimed by no-show, or late, members. Please claim an "RSVP" above if Member tickets have sold out and you will be admitted if seating is available.
PLEASE NOTE: All members with guaranteed tickets MUST be in line no later than 7:15PM. Any available seating past this time will be offered up to non-members and members who were unable to claim advanced tickets.  
To Access Member-Only Tickets:
1) Click Enter Promotional Code above and input the email address associated with your Atlanta Film Festival membership;
2) Select up to (2) Member-Only Admission tickets (bring a plus one!); click Register, and follow the prompts;
3) Bring printed tickets, or mobile device with tickets displayed, to the door. 
NOTE: Recording devices of any kind are not permitted into the theater. Please be aware that phones, and other mobile devices, will be held at a security table during the screening. 
 
NON-MEMBER ADMISSION INFORMATION
If you're not currently an Atlanta Film Festival member, you may still claim a non-guaranteed RSVP for this screening and will be admitted should seats become available.
Please register your RSVP above and bring it with you to the theater via a print out or mobile device. When you arrive, you'll be directed to stand in Line B until the member arrival cut-off time (7:15PM); after which, non-members will be admitted if seats are available. 
If you'd like to become an ATLFF member, you may purchase a $50 membership above, or you can click here for other membership options and details. Please email jessica@atlantafilmfestival.com with any questions regarding membership; once purchased, you will be contacted when your email has been activated to claim member tickets.
--------------------------- 
See you there! And, as always, thank you for being such a loyal supporter of the Atlanta Film Festival!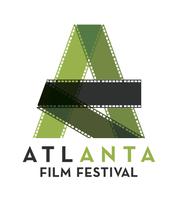 Organizer
The Atlanta Film Festival is a membership-based 501(c)(3) arts non-profit with a mission to lead the community in creative and cultural discovery through the moving image. ATLFF presents a diverse slate of year-round offerings for film-lovers, filmmakers, and industry professionals.  Year round programs —screenings, parties, panels, workshops, and other educational events –provide a forum for building the community of film lovers and film supporters.  By bringing audiences and filmmakers together, the Festival has the opportunity to broaden the perspective of both artists and moviegoers.