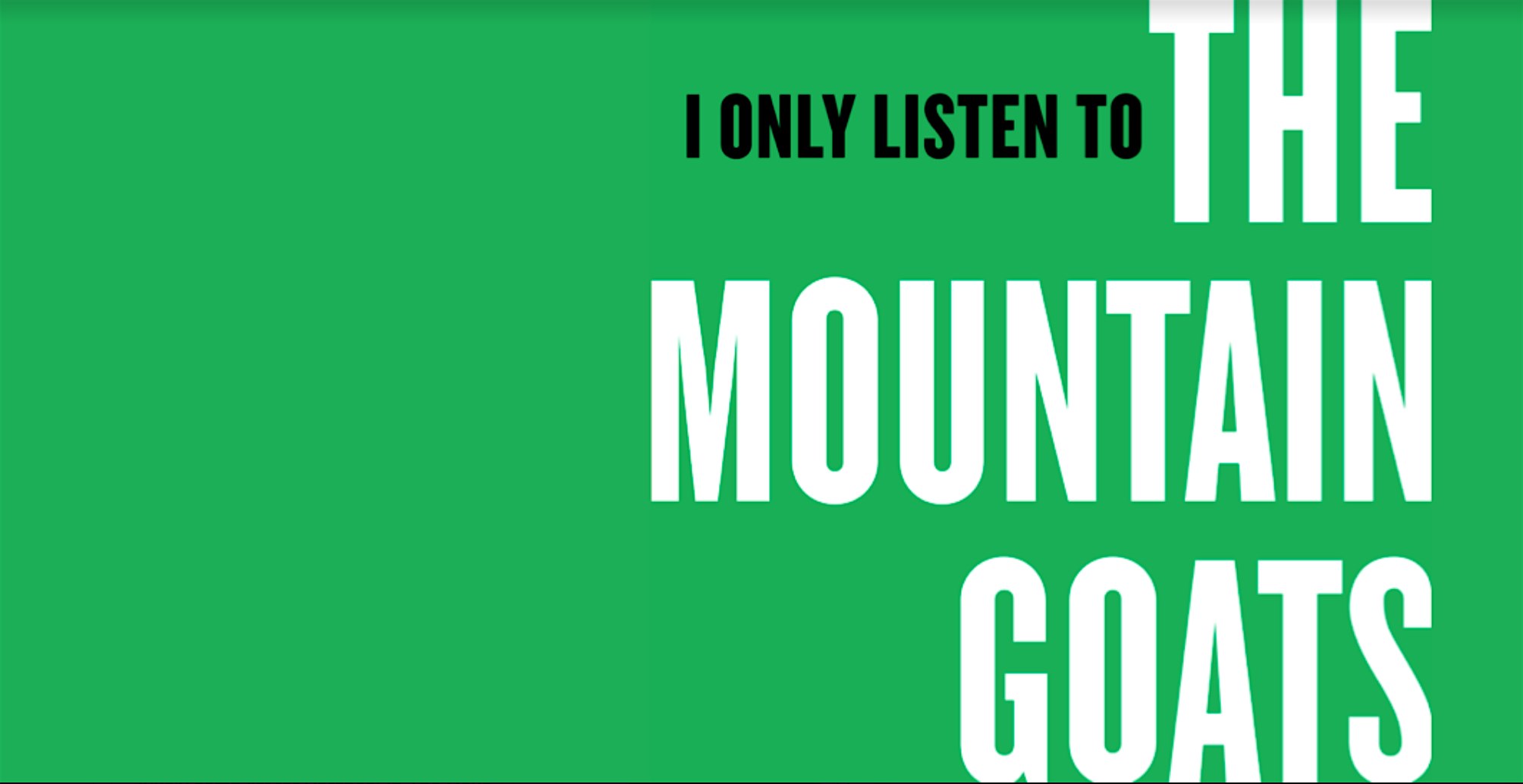 About this Event
I ONLY LISTEN TO THE MOUNTAIN GOATS
"the audio cherry atop John Darnielle's oeuvre" -AV Club
About the Show:
Doors 7pm / Show 8pm
A collaboration between Night Vale Presents, the Mountain Goats, and Merge Records, I Only Listen to the Mountain Goats is a podcast about what it means to be an artist, what it means to be a fan, and what it means to be, as many people are, both at once.
The show finds Joseph Fink, creator of Welcome to Night Vale and Alice Isn't Dead, in conversation with one of his artistic heroes, John Darnielle, singer and songwriter of the Mountain Goats. Season One explores the stories behind the Mountain Goats' album All Hail West Texas, one song at a time. 
In each episode, John, Joseph, and special guests discuss songwriting, storytelling, current events, and the art and artists that inspire them. Each episode will also premiere a brand new cover version of the song discussed that week, recorded just for the podcast by artists like Amanda Palmer, Andrew Bird, and Dessa.