Description
"I MISS THE OLD KANYE"
And More...
$12adv / $15dos
21+
Nectar Lounge
412 N 36th St
WAKE UP MR. WEST!!
For over a decade, Kanye West has transcended himself from he kid with the pink polo and backpack to one of the most prolific music artists in music history. Join us for a night full of live music, dj sets, and Artistry featuring some of Seattle's Top HipHop & R&B Artist paying homage to Mr. West with their own unique renditions of some of Kanye's classic songs. The sonic experience does not end on the stage as our Guest DJ
​will occupy the DJ booth to keep the energy flowing and good times going.
Send Inquiries to Dream8seven@gmail.com
Visit www.theliveplaylist.com to see some of our past events.
The Live Playlist
The creators of The Live Playlist wanted to create a event that was a hybrid between a Dance Party and a Live Concert. While DJ's and Artist rotate throughout the night to bring forward the Vibe.
The Artist
The Artist will be performing their favorite Kanye records, while also sharing some of their original music. The Aritst performing are performing are the Rising stars of the Music business and soon to be the next Chance The Rapper and SZA's of tomorrow. While many are local some are traveling from across the country and have performed on majors tours and have been on shows like American Idol and the Voice.
Kanye
The producer turned rapper Kanye West has transcended himself from the kid with the pink polo and backpack to one of the most prolific music artists in music history. A year after surviving a near fatal car crash, Kanye proved his naysayers wrong and won over the hearts of millions with his debut album, The College Dropout. In a time where gangster rap was the only way to go in hip hop, Kanye carved out his own lane touching on more diverse topics such as religion, materialism, prejudice and his own personal struggles. Kanye took this wave and ran with it as he continued to drop more legendary multiplatinum albums such as Late Registration and Graduation, accumulated 21 Grammy Awards, and become a face for social issues that plague this nation. In 2015, Kanye West was named and placed on the cover of Time Magazine's "100 Most Influential People" edition, a proper recognition for his years of creativity, breaking boundaries, and blazing his own trails.
"I MISS THE OLD KANYE." See You there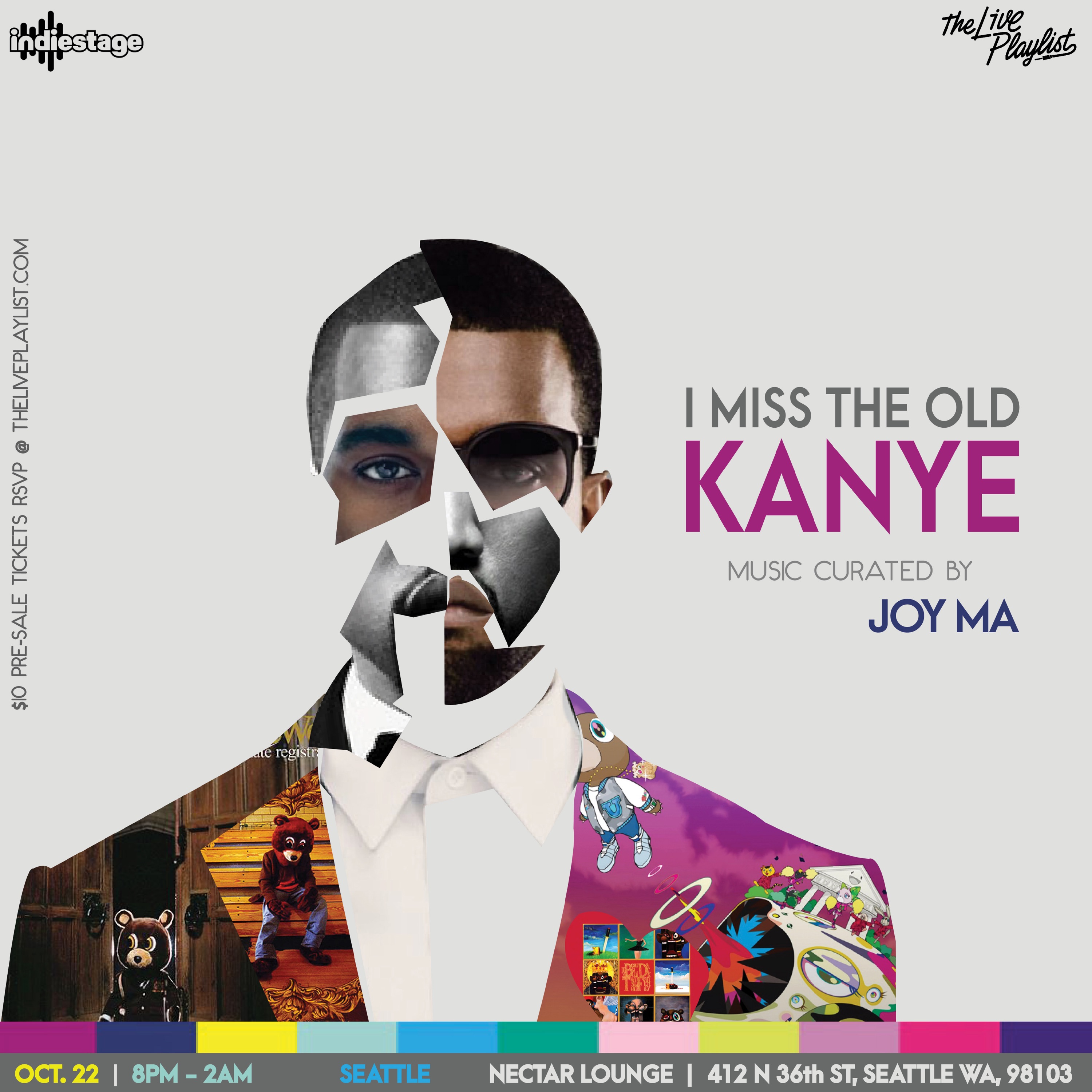 Date and Time
Location
Refund Policy