| | |
| --- | --- |
| I Love Yoga Nidra™ Certification, June, 2014 | |
Event Details
I Love Yoga Nidra™ Certification
               Dates:          Sundays, June 1, 22, 29 and July 13, 20
               Location:     Urban Namaste, 915 NE 20th Ave, Fort Lauderdale, FL
               Time:           10am - 3:00pm

  Yoga Alliance CEUs available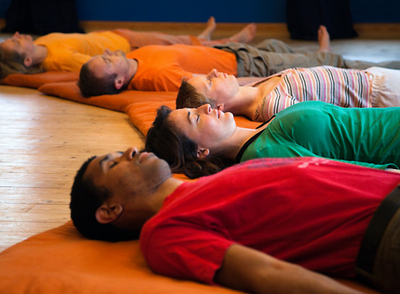 What is Yoga Nidra?
Yoga Nidra is practice for deep relaxation, healing and transformation. It's power to generate brain waves that relax and heal make it an invaluable tool to manage the fast-paced, high-stress lifestyle most of us feel compelled to live - either because we don't know how to slow down or because we feel unable to slow down. The practice is akin to one's personal off switch. You can use it as a personal practice and you can become trained to guide others in the practice. As a trained yoga nidra facilitator you will be able to help others find their personal off switch so they can release all tensions from body, mind and emotions, which is a prerequisite for genuine relaxation and vibrant health.
While the state of being known as yoga nidra was written about in the ancient sacred texts of India, yoga nidra the practice was originally developed by Paramahamsa Satyananda. The practice he developed is the basis for the I Love Yoga Nidra™ certification courses.
Who Benefits from Yoga Nidra Practice and Certification

- those who suffer with insomnia, anxiety, stress and/or overwhelm
- anyone who wants to experience what it feels like to completely relax of all physical, mental and emotional tension or who is curious
- yoga and meditation instructors (Yoga Alliance CEUs available)
- counselors, therapists, caregivers, educators, health professionals
- healers, energy workers, lightworkers
- those who want to release deep-seated tensions from body, mind and psyche, or help clients, patients, students, friends or loved ones to do so
Click Here to Learn More About the Yoga Nidra Certification Course
Email (see right side bar for link) or phone 954-317-9336 if you have questions. Website:  ILoveYogaNidra.com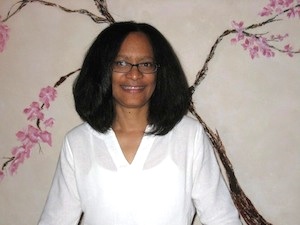 I Love Yoga Nidra Courses are facilitated by Gyanpriya, E-RYT and Level II Satayananda Yoga™ Instructor. She first learned yoga nidra from it's original source, the renowned Bihar Yoga Bharati founded by Paramahamsa Satyananda, and furthered her studies while persuing her Diploma in Yoga Training with the government -accredited Satyananda Yoga Academy in Australia and her Level I teacher training at the North American academy. She was taught the art of facilitating the practice from long-term ashram residents steeped in the tradition, many having learned directly from  the originator of the practice, Paramahamsa Satyananda.
Gyanpriya has had a regular yoga nidra practice for 10 years, She has used it to build upon her strengths, release negative patterns and begin to realize her highest ambitions for this life. Students appreciate her warmth and her understanding of the nuances of facilitating the practice, which lays the foundation for each student to have a uniquely effective yoga nidra experience.
Cancellation Policy
Email your requests to cancel certification registration by May 1st for a full refund.
Where

Urban Namaste
915 Northeast 20th Avenue
Fort Lauderdale, FL 33304


Organizer
You are warmly invited to step into our world of traditional yoga, meditation and yoga lifestyle.  We offer a softer, slower, mindful approach to practice  . . .  and to life. Try a group class, private yoga training, a course - be good to your body, mind and soul!