About this event
All year, I've looked forward to seeing you in Salt Lake at the I Love My Life Event! And then, as we both know, 2020 happened.
Because of local Covid restrictions that have no clear end date, we cannot hold the event in person.
I was disappointed and knew you would be, too. I didn't want to have to tell you that one more event you were looking forward to was canceled.
So I brought my team together to figure out what we could do. After much thought, conversation, and creative brainstorming, we put together something special for you to look forward to, even if we can't meet in person this year.
We're still hosting an event! It's not canceled. It just looks different.
DYT events are an opportunity to know yourself better, make a deeper connection with a community that understands you, and to have a great time together. My team and I aim to give you all that, just in a different format. Covid has given us an opportunity to be creative. I'm excited to show you what we've prepared to help you love your life this year.
—Carol Tuttle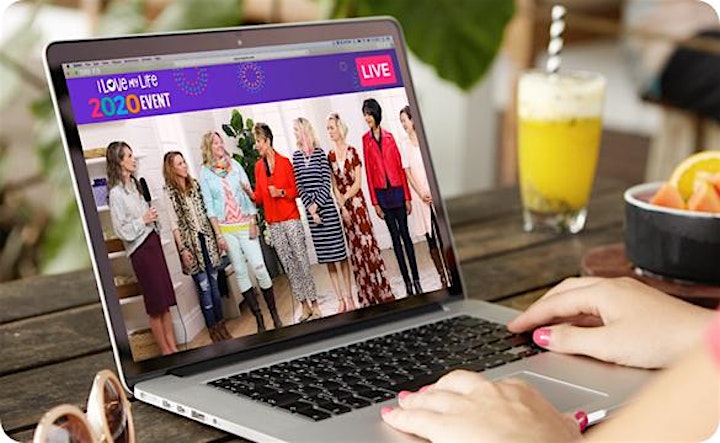 New resources for your Type, style, and life
BREAKOUT SESSIONS JUST FOR YOUR TYPE
One of our favorite event sessions is the opportunity to gather only with women of your Type. In these breakouts, we'll gather online as Type 1s, Type 2s, Type 3s, and Type 4s to receive Type-specific insight, ask questions, and appreciate our unique gifts!
HEALING PLAN FOR BEAUTY & STYLE
Have you ever felt stuck in your style? Or in a rut with your hair? I'm recording a brand new healing plan to help you interrupt old patterns of frustration. I'll guide this 2-week plan live the week after other event sessions—and only event attendees can join me.
FACE PROFILING, UP CLOSE
Want to improve your facial profiling skills? Carol will profile two dozen people live on camera, so that you can recognize their Type in their faces, their expressions, and reactions. There's no better way to learn Face Profiling than to watch it in action.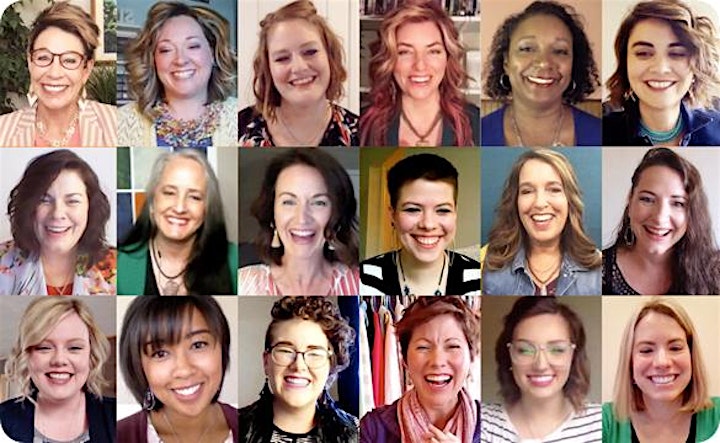 Fun and meaningful connection
DYT TYPE TRIVIA & GAMES
You can find all sorts of online games to play with friends these days, but the I Love My Life Event is the only place you can play Type-specific games with me and a group of women dressing their truth. We'll laugh and learn, with fun and prizes along the way.
TYPE-SPECIFIC CLOTHING SWAPS
We're hosting our first ever online DYT clothing swap! Not only will we facilitate swapping between attendees, but the DYT Experts will also clean out their closets. If you claim one of the items they're passing on, we'll ship that item to you for free.
OVER $2500 IN GIVEAWAYS
All during event week, my team and I will give away makeup, hair care products, Lifestyle memberships, gift cards to the DYT store, and books that I've written. You have so many chances to win and your odds of winning are so, so good.
OUR PARADE OF BEAUTY
If you've been to a live event, you've seen how moving and supportive the Parade of Beauty can be. We'll create that same camaraderie, support, and fun from a distance. You can submit your photo of your favorite outfit and we'll set them all to music.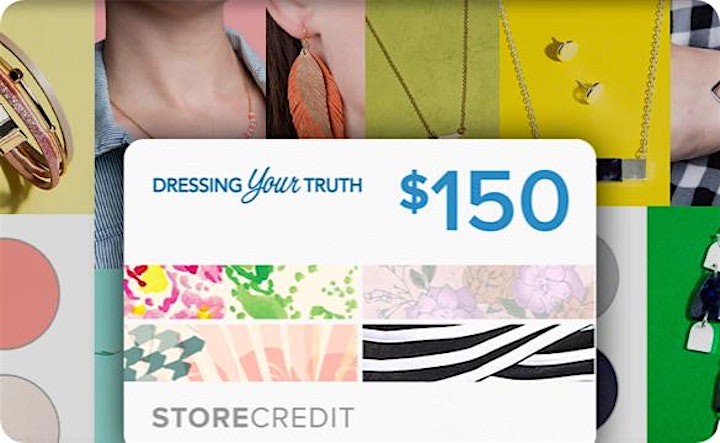 Shopping for your Type and gift card
$150 DYT GIFT CARD
At in-person events, you need to bring shopping money with you. But your ticket to this new event includes a $150 gift card. Treat yourself to new makeup and jewelry, refresh your Style Guide and hair products, or enjoy items we'll have in stock for this event.
EVENT-ONLY PRODUCTS AND DEALS
We'll stock the DYT Store with items just for the I Love My Life Event—with special discounts for attendees only. A $150 gift card AND discounts in the DYT Store? Yes. We're here to support you in creating a style for the life you love.

FAQs. Please tell me...
Q: When will I get my DYT gift card?
A: Gift cards will be sent to you just prior to the event in October.
Q: Where will this event be held?
A: I Love My Life is still a live event, even if we have to connect from afar. It will take place online on dressingyourtruth.com, with some activities hosted in the Facebook group exclusive for this event.
Q: When will this event be held?
A: Live sessions for I Love My Life will air online the same weekend of the original event: Oct 23-24. In the week leading up to the event, we'll host fun activities online. Starting October 26, Carol will lead the Healing Plan for Style & Beauty. The only way to join this healing plan, live with Carol, is to be an event attendee.
Q: Will there be recordings of live sessions?
A: Yes! Before the event, we will provide a schedule, so that you can join the sessions you want to participate in live, and watch other recorded sessions on your own time.
Q: I booked a room at the Hilton. How do I cancel my reservation?
A: The Hilton will automatically cancel all reservations associated with our event. So if you used our link to book your room, your room reservation will be cancelled. If you have questions about your reservation, you can reach the Hilton Salt Lake City Center at (801) 328-2000.
Q: How do I cancel my flight?
A: Contact your airline or travel booking site directly. It may be helpful to let them know that the event you planned to attend was canceled.
Q: Will you hold an in-person event next year?
A: We love hosting live events and seeing you in person. Due to the uncertainty surrounding Covid, we don't have specific plans, but we hope to hold an in-person event in the future.
Q: Can I get a refund for my ticket?
A: Yes. As a small business, we appreciate your support during a challenging time, and have done everything we can to create an experience that over-delivers on your ticket price. But if you prefer a refund instead, we are of course happy to issue you one. To request a refund, please answer the quick questions on this form so that we can refund you most promptly: Event refund request.
We are committed to helping you love your life in 2020, right where you are.
Organizer of I Love My Life Event - 2020
Carol Tuttle is a teacher, speaker, healer, best-selling author of seven books, including Remembering Wholeness and The Child Whisperer, and creator of the life-changing programs Energy Profiling™ and Dressing Your Truth®. For over 20 years, she has supported hundreds of thousands worldwide in recognizing their true natures, and creating more intentional lives and fulfilling relationships.