Location
Parkshores Senior Living
3663 Park Center Blvd
St Louis Park, MN 55416
Description
I Love My ADD...Continued
This event is open to anyone looking for the latest research on ADD/ADHD
and how to look for the Underlying causes before medication.
Course Fee Includes Lunch and Break Snacks

Learning Objectives
The participant will learn the latest information regarding ADD/ADHD. This program will:
Discuss ADD/ADHD symptoms, how to diagnose

Explain the differences in effective teaching tips

Discuss latest brain research on the roles or emotion

Identify how to motivate executive functions to achieve self-regulation and success in life

Explain the sharp rise in prevalence using a breakthrough in genetics

Describe our body's master antioxidant GHS

Explain antioxidants and free radicals

Discuss how optimizing GHS affects our body

List practical techniques to use at home and in practice

Identify Brain Gym techniques and drug free alternatives for ADD/ADHD

Explain how to look for the underlying causes before medication

Demonstrate how to boost self-esteem and positive self-image in ADD/ADHD children

Explain cellular toxicity and detoxification

Identify toxins, nutritional deficiencies and food intolerances that can contribute to hyperactivity

List multiple ways to test for toxins and eliminate the source when levels are elevated

Describe different methods of heavy metal chelation

Use of sound to help reduce hyperactivity, tame a racing mind, and enhance focus
CONTINUING EDUCATION UNITS:
This seminar has been designed to meet the requirements
for continuing education for registered nurses and teachers
in MN, and provides six (6) contact hours of continuing
education. Other health care professional may be able to
use these credits, but it is up to the individual licensee to determine if it will qualify for their particular association.
Speaker Bios
Dr. James Midboe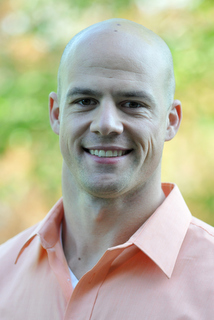 Dr. James R. Midboe is a passionate wellness professional who speaks weekly on the topic of inflammation as it pertains to the incredible rise in "New Millennium Disease", such as ADD, ADHD, emotional behavior disorders, fibromyalgia, obesity, diabetes, cancer, chronic fatigue, sleep disorders, and more. Dr. Midboe is co-owner of one of the largest wellness centers in Minnesota, and treats nearly 40% children.
Dr. Midboe accepted a football scholarship to Bemidji State after high school and earned a BS in Biology & a BA in Chemistry. It is through sports that he was initially introduced to the chiropractic profession. He is a 2011 graduate of Northwestern Health Science University School of Chiropractic Medicine.
Cindy Lea, MA, LAMFT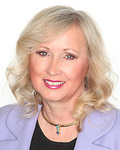 Cindy is warm, funny, and passionate about helping others create lives that are joyful and fulfilling. She is known for her irreverent humor, clear and accessible style and her boundless enthusiasm. Her seminars are as entertaining as they are educational. Cindy loves being a Psychotherapist and Speaker and has extensive training in counseling, ADD/ADHD strategies, and coaching.
Lori Bestler CH

Strategic mind coach and motivational speaker; owner of the Mindscapes Unlimited Mind Coaching Center in Lino Lakes MN. Lori, an ADHD surthriver, specializes in high level entrepreneurs with busy minds who want more control of their life. As a Certified Neuro Linguistic Practitioner and hypnotherapist, Lori combines several modalities to powerfully work with both the conscious and subconscious mind where rapid change happens. Learn how you can quickly overcome racing thoughts, lack of focus and follow-through, procrastination, negative self-talk, stress and more. www.mindscapesunlimited.com
Kari Murlowski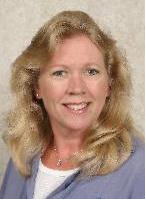 Licensed Brain Gym Instructor and Alternative and Complimentary Self-Care Educator. The Integration Station, LLC provides a variety of healthy, drug-free alternatives for ADD, ADHD, addiction, anxiety, depression, stress and all of life's challenges. Kari is a dynamic instructor who conducts fun, highly interactive and educational workshops, seminars and classes for children and adults. Kari will demonstrate how to connect the left brain to the right brain live at the seminar.
Lynn Wilson RN, BSN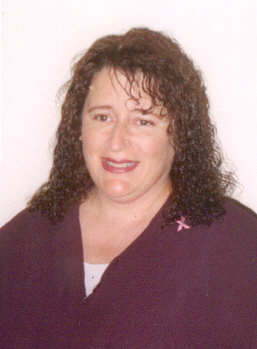 Lynn has been a practicing nurse for over 30 years. Lynn's clinical experiences range from ICU to home care. Lynn has been active in the field of wellness education since 1999 and has been conducting wellness seminars since 2001. She has also done extensive research in the areas of preventative health and wellness medicine.