I love being ME! Pajama Party - A Fro Fashion Week Sanctioned Event
Description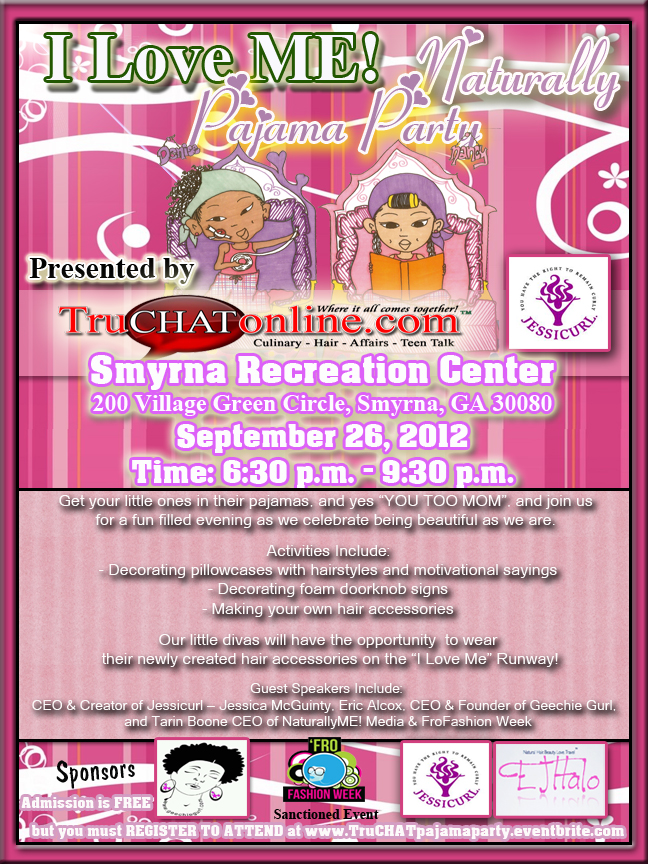 Organizer of I love being ME! Pajama Party - A Fro Fashion Week Sanctioned Event
TruCHATonline is where bloggers PassionateChef, Nizaty, TresD.I.V.A. (Dream Is Volume Afro) and our Teen Talk Team will discuss topics involving: Culinary, Hair & Fashion, Affairs/Event Planning and Teen subjects. To add to our range of topics, from time to time we will also have Guest Bloggers.  You name it and we will be chatting about it! TruCHATonline is where IT ALL COMES TOGETHER!
For over three years, TruCHATonline has also been presenting a series of "I Love ME!" events.  Events have been held in Georgia, New York and South Carolina. These events focus on natural hair care, health and fitness and encouragement for children to love themselves as they are. Most recently, we were highlighted in the "Entrepreneur Alert" section of Mhe Magazine. 
Our goal is to provide children and their parents with a fun-filled day which will include knowledge, hair care, motivational activities and even a little fitness. 
Each event is unique in nature but always includes positive speakers, role models and craft activities reflective of that particular event.