Description
Saturday, April 27th @ 3pm
I Love Being From The South "Hip-Hop" Tour Stop 8
Location: Mooney's Lounge 2525 N Graham St, Charlotte, NC
Host: MzClassy w/ DJ LSD
Special Guest Judge: Street Execs DJ E. Sudds (2 Chainz Official DJ)
Charlotte, NC- Get Ready To Network With Some New Faces Outside of Your Norm !!!
The I Love Being From The South Tour Is Heading Your Way!!!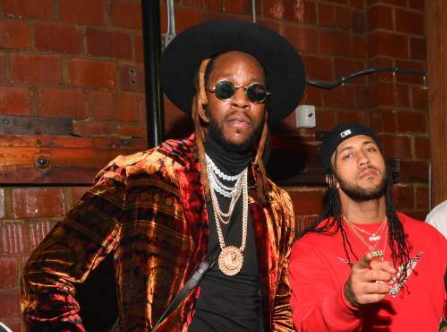 Below you will Register to participate: Fee Covers performance set & admission ticket for self

Performances range from 3mins - 10 minutes (Limited 7 & 10 min sets)
Only artist with PERFORMANCE tickets are allowed on stage
Limited 7 and 10 minutes performance sets
If more than one artist (group) is performing - BEFORE you purchase email MzClassyEnt@Gmail.com
Subject line : Date of Event & include the total amount of artist within group.
*********************************************************
One Talented artist will be selected by E.Sudd, then I (MzClassyEnt) and Producer (Alo Beats) will personally work hand in hand for a full month with this artist to whip up some MAGIC including assistance with branding, promotion and marketing...
*******************************************************
There will also be a FREE drawing for all performing artist:
* Tour Placement (1 show)
* One Week Promotion
* Live Interview
* Internet Radio Spins (1 month)
* Publishing & Distribution Deal w/ Beat Production
Doors open at 3 pm
Show starts at 4:00 pm
All artist must be sign in by 4:00 pm
All Sales Are Final!!
Must be 21 to enter & drink with valid identification
A confirmation email with additional instructions including location are sent within 2-7 business days. It's very important to READ & FOLLOW all instructions per email.

2019 Previous Tour Stop:
Stop 8 is this event here!!!
Stop 7: Baltimore, MD (April 1th)
Stop 6: Charlotte, NC (March 31st)
Stop 5: Charlotte, NC (March 16th)
Stop 4: Charlotte, NC (March 2nd) - CIAA
Stop 3: Charlotte, NC (Feb 16th) - ALL STAR Weekend
Stop 2: Atlanta, GA (Jan 26th)
Stop 1: Florence, SC (Jan 12th)
Price increases weekly- register early and save!