I Know How She Does It, Do You? Take The Lead Virtual Happy Hour with Laura Vanderkam

Wednesday, September 9, 2015 from 6:30 PM to 7:30 PM (EDT)
Event Details


Take The Lead Presents: Virtual Happy Hour series, seeks to change
the narrative from problems to solutions through thought leadership.
I Know How She Does It, Do You?
How Successful Women Make the Most of Their Time

If you believe the headlines, any woman who wants to combine a demanding career and a family is going to be one frazzled mess. But what if that's not the whole story?
Join is on Wednesday, September 9th at 6:30 pm EST when time management expert Laura Vanderkam sits down with Take The Lead President Gloria Feldt to discuss if you really can have it all.  Laura asked professional women with families to keep track of their time for 7 straight days. The results of her study show that women with big jobs have far more balanced lives than the popular narrative conveys. In this virtual happy hour, we'll discuss their strategies for getting ahead at work while leaving time for family, fun -- even sleep!
Sign up now and when you tune in you'll get:
Tools to find out where the time really goes

Smart strategies for planning next week's schedule

Ideas for using bits of time

---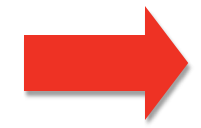 MORE ABOUT LAURA VANDERKAM

Laura Vanderkam is the author of several time management and productivity books, including I Know How She Does It: How Successful Women Make the Most of Their Time, 168 Hours, and What the Most Successful People Do Before Breakfast. She lives outside Philadelphia with her husband and four children, and blogs at www.LauraVanderkam.com.
Receive a free time makeover guide by subscribing to my monthly newsletter here.

Have questions about I Know How She Does It, Do You? Take The Lead Virtual Happy Hour with Laura Vanderkam?
Contact Take The Lead Women
Organizer
TAKE THE LEAD is a non-profit organization dedicated toprepare, develop, inspire and propel women to take their fair and equal share of leadership positions across all sectors by 2025. It's today's women's movement — a unique catalyst for women to embrace power and reach leadership parity.
Our comprehensive program includes four keys to parity: Take The Lead Teaches learning programs, Take The Lead Connects networking and mentoring digital platform, Take The Lead Presents role model programs, and Take The Lead Drives Change thought leadership and movement building strategies.