Description
Welcome to Austin!
Glad you decided to make the Capital of Texas your home. Austin can be a wildly fun place to live in if you know where all the unique places are. Our tours help you find some really cool spaces that only locals know about but what makes our tours different is that we can tell you the little secrets behind each place and introduce you to people as well.
We know how hard it can be moving to a new city and not knowing anyone so we have created this tour so you can meet others that share your same interests. You will leave knowing some new people to hangout with but we will also help connect you with the places your interested in.
This tour helps new people find places in Austin that are different. The tour is made up of a small group (10) in order to help you meet new people that just moved here as well making it easier to have side conversations with others. Each tour is different since there are so many things happening every week. Once you sign up and paid then you will be given a schedule of where to meet first and then we will go from there for the rest of the evening.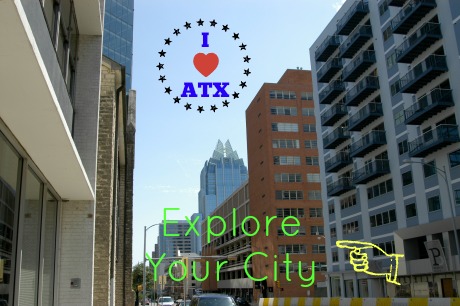 This tour usually consists of:
- a visit to a different part of Austin
- a unique store(s) to explore
- possible event to attend
- recap at a nice cafe
Each tour starts at 6:30 and runs until about 9:00 or when people get tired.
Whether you are from out of state or here for school then this tour will help you learn why Austin is such a vibrate city with lots to do. You now will have a reason to go out instead of waiting on others to go with you. We will first meet at the location on the event and then go from there on our tour.
You can visit our website to learn more about our tours and to reach out to us.
---
FAQs
Are there ID requirements or an age limit for the tour?
Yes, you must be at least 18+ in order to attend this tour. No exceptions will be made.
What are my transport/parking options for the tour?
This tour will require that you have your own transportation in order to drive to each location. We try to make sure that we keep the evening fun and different so some places you will be required to drive too. Parking will be free after 6 pm.
What can/can't I bring to the event?
Bring good walking shoes, additional money for extra things, water bottle if you get thirsty very quickly and a positive attitude for fun and adventure.
Do I have to stay for the whole tour?
We understand some people get tired quickly in the evening so if you are tired after 2 hours of fun then you are welcome to depart for the night but we do encourage you to stay for the whole time if you can handle it.
What is the Refund policy?
In order to get a full refund on your ticket you must cancel 48 hours before the day of the event.
If you have additional questions please contact us.