I-House Presents: Women In Film: Europe vs. Hollywood, In Conversation with...
Description
Join award-winning German television and film director and I-House alumna, Frauke Thielecke on Monday, March 27th for a conversation on her experiences in the film industry in Europe, challenges and opportunties for women in the industry and the steps she took to success. The event will take place in Home Room from 7pm-9pm with a reception after the discussion. Moderator: Melissa Silverstein, Founder/Publisher-Women and Hollywood
---
Frauke Thielecke has been working in the film industry since 1999. She is an instructor at the Medienakademie in Berlin and Hamburg and at several acting schools in Germany. Frauke is currently preparing four episodes of "SOKO Munich", a TV crime series, and two features set in and around Boston/USA. She is actively involved in the International House community, as a member of the Freunde des International House Board which is I-House's pan-European alumni chapter, as well as a member of the International House World Council of Alumni.
Below are samples of her work:
Dunkelrot (Dark Red) (10 mins.): https://vimeo.com/194276288/b7e598e8b9
Abendlied (Evening Song) (20 mins.): https://vimeo.com/194276705/31ac8de44c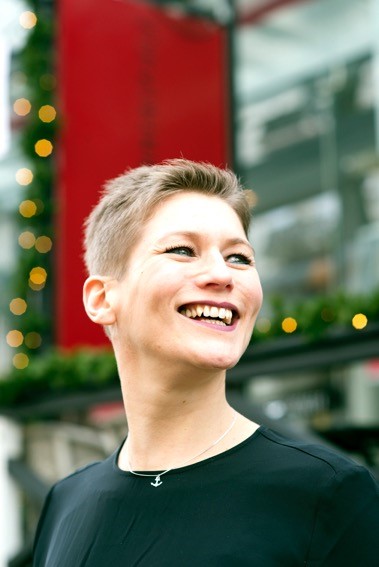 ---
Melissa Silverstein is the founder and publisher of Women and Hollywood, one of the most respected sites for issues related to women and film as well as other areas of pop culture. Women and Hollywood – which will celebrate its 10th anniversary in 2017 - educates, advocates, and agitates for gender diversity in Hollywood and the global film industry.
She is the Artistic Director and co-founder of the Athena Film Festival -- A Celebration of Women and Leadership -- at Barnard College in NYC. The 7th annual festival took place from February 9-12, 2017. She published the first book on Women and Hollywood, In Her Voice: Women Directors Talk Directing, which is a compilation of over 40 interviews that have appeared on the site.