I-House in Washington DC Presents: In Conversation with Ambassador David N....
Description
The Offices for Development and Alumni Relations invites you to join fellow alumni & friends for a unique conversation with David N. Saperstein, the Former Ambassador for International Religious Freedom.
When: Monday, May 8th - 6:30pm-8:30pm

Where: Woodrow Wilson House, Washington DC (2340 South Street, Northwest, Washington DC, 20008
Registration: $15 per person, includes cocktails, hors d'ouevres & conversation.
Reunite, reminisce & reconnect with fellow I-House alumni & friends!
RSVP by Wednesday, May 3rd 2017
For questions or more information contact: Julie Pape, Alumni Relations Officer at jpape@ihouse-nyc.org or 212-316-8425
---
Ambassador David N. Saperstein, Former Ambassador for International Religious Freedom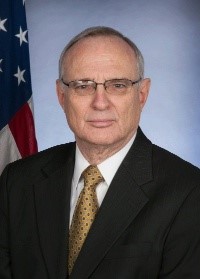 David N. Saperstein was the Ambassador-at-Large for International Religious Freedom. He was confirmed by the Senate on December 12, 2014, and was sworn in and assumed his duties on January 6, 2015. The Ambassador at Large is, by law, a principal advisor to the President and Secretary of State and serves as the United States' chief diplomat on issues of religious freedom worldwide. He also heads the Office of International Religious Freedom in the Bureau of Democracy, Human Rights, and Labor.
Ambassador Saperstein previously served for 40 years as the Director of the Religious Action Center of Reform Judaism (RAC), overseeing the national social justice programming for the largest segment of American Jewry. A rabbi and an attorney, for 35 years Saperstein taught seminars in First Amendment Church-State Law and in Jewish Law at Georgetown University Law Center.
During his tenure at the helm of the RAC, Ambassador Saperstein has headed several national religious coalitions, including the Coalition to Protect Religious Liberty. He has served on the boards of numerous national organizations including the NAACP, (and most recently chaired its national Religious Affairs Committee), the National Religious Partnership on the Environment, and the World Bank's "World Faith Development Dialogue."
In 1999, Ambassador Saperstein served as the first Chair of the U.S. Commission on International Religious Freedom. In 2009 he was appointed by President Obama as a member of the first White House Council on Faith-Based and Neighborhood Partnerships. From 2011-2014, he served on the State Department's Strategic Dialogue with Civil Society" as a member of its "Religion and Foreign Policy" working group.
A prolific writer and speaker, Ambassador Saperstein has appeared on numerous television news and talk shows. His articles have been published in the Washington Post, the New York Times and the "Harvard Law Review." His latest book is Jewish Dimensions of Social Justice: Tough Moral Choices of Our Time.