Description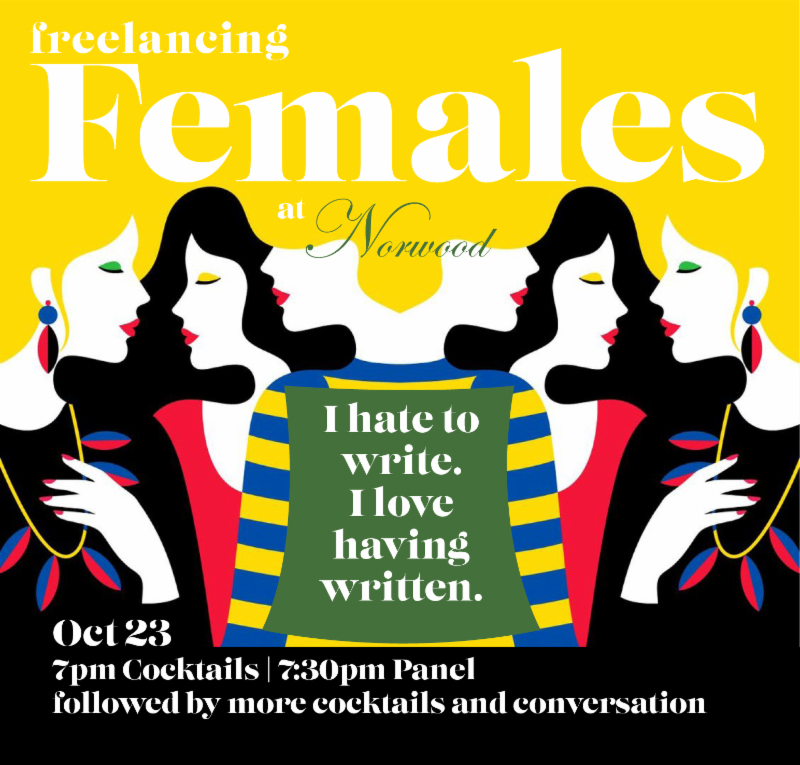 Join us on October 23rd from 7-9pm for "I hate writing, I love having written" a panel to discuss the ins & outs of the writing process, how to make a living as a writer, and how to stay relevant in the ever evolving digital zeitgeist.
Panelists include Samantha Dion Baker, an artist and graphic designer known for her detailed sketchbooks and new book Draw Your Day, Hannah Rimm, a writer photographer and social producer who has been featured in publications such as Women's Health, Allure, and Bustle, Masha Hamilton, the author of five acclaimed novels including What Changes Everything, and Abby Feldman a fulbright scholar and journalist turned comedian writer and content creator.
Agenda:
7:00-7:30 Cocktails
7:30-8:30 Panel discussion with Q&A
8:30-end Networking
The space: Founded in 2007, Norwood is a unique and vibrant private members Club which draws its membership through New York's creative arts community.
The house offers a unique, stylish and comfortable environment for members to dine, drink, connect, collaborate and thrive. Norwood also hosts monthly member events including film screenings, art exhibits, panels, live performances, drawing classes, wine dinners and more.