Now in it's 14th year, this annual tradition returns! Featuring, rock music, raffle prizes, and the announcement of the PHP's Grand Marshal.
About this Event
Doors at 8pm | Show at 9pm | 21+
About (I Gotta) Rock! Show - A Portsmouth Halloween Parade Fundraiser
Now in it's 14th year, this annual tradition returns on October 4. Featuring, um, rock music, kick-ass raffle prizes, and as always, the much anticipated announcement of the parade's 2019 Grand Marshal. Staged by volunteers and funded by the community (through grassroots events like this), the Portsmouth Halloween Parade is the biggest and best Halloween Parade in the state! The lineup includes Rick Rude, Bitter Pill, and Super Black Market Clash City Rockers.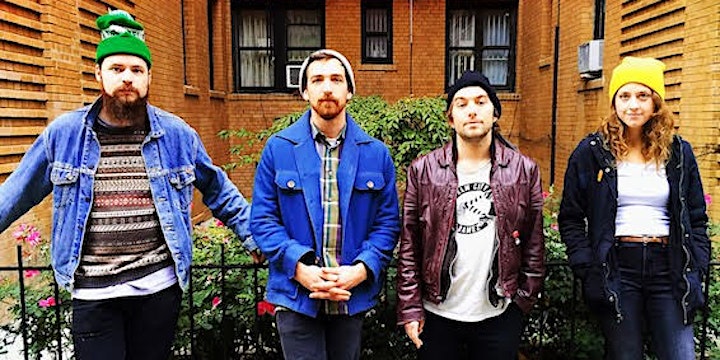 About Rick Rude
To let the band tell it, Rick Rude is "a four-membered creature whose tattered robe, four-string guitar, and sand-filled shoes are surrounded by a haze of sweet smoke and empty beer cans, thrashes about with a charismatic enthusiasm matched only by its lethargic demeanor, speaking fluently in the cryptic languages of dreams, love, and ennui. It inhabits a dark cave on the mountainside of truth, carefully furnished with dismantled electronics, books on meditation, and warped records of Guided By Voices, Built to Spill, and Cheap Trick. A nocturnal creature, Rick Rude feasts on mystical fungi, boredom, mushy guitar riffs, and the delicacy of the human soul."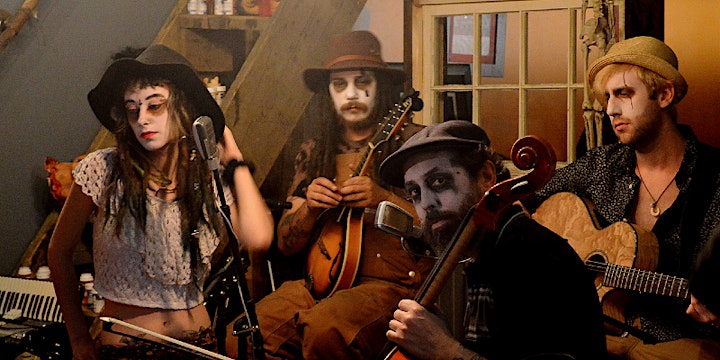 About Bitter Pill
Self-described as "bloody folk," Bitter Pill plays a dark and anachronistic combination of Folk, Jazz, Blues, and Vaudeville - mixed with original spoken word as well asreading from classical literature. Their first album,"Prepare Your Throats," is a collection of traditional and original songs from the soundtrack of our staging of William Shakespeare's violent, bloody, grotesquely ridiculous abomination of a play, "Titus Andronicus." Bitter Pill is a family affair featuring Emily Butler on vocals and ukulele, and her dad, Billy Butler, on vocals and cello; along with Mike McKay on banjo/mandolin, and Tomer Oz on acoustic guitar.