Description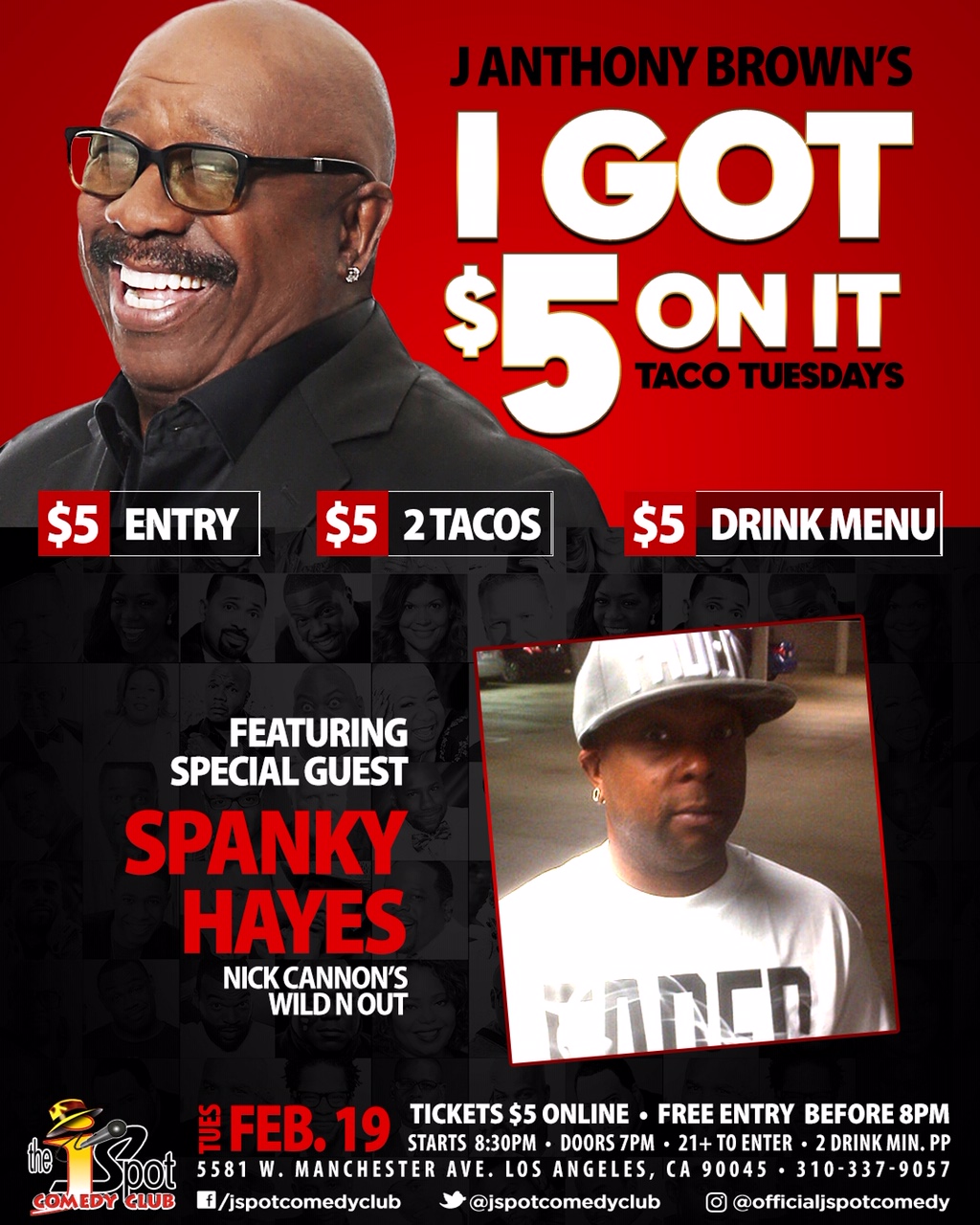 'I Got $5 On It' Headliner Taco Tuesday hosted by
J. Anthony Brown & our special guest is Spanky Hayes, and it's his Birthday Celebration...
Come out to The JSpot Comedy Club for the best taco's & laughs!!!
Doors open at 7:00PM & comedy show starts at 8:30PM.
Tickets are $5 Online & If you get to the club before 8pm get FREE Entry and enjoy our $5 Menu all night long!! This is for Tuesday Nights only!
Our $5 Menu includes 2 Tacos at $5 and a Special $5 Drink Menu!
2 Drink Minimum
FREE BEFORE 8:00PM...