I Give a F*#k About This Planet - A Healing Power of Pleasure Party

Saturday, December 17, 2016 at 7:00 PM

-

Sunday, December 18, 2016 at 12:00 AM (EST)
Event Details
Pleasure Evolution
It's the name of our business. Our number one belief has always been in the Tantric principle that there is 
The Healing Power of Pleasure*
Well, it's time to put our bodies where our beliefs are. This will be a play party unlike ANY we have thrown before, and we are EXCITED!!!

How do you feel when in the arms of a Beloved? How does the world look to you when you have just had a body-shaking, mind-blowing orgasm? AMAZING, RIGHT?!
Which brings us to another core principle:
As Within, So Without*
There are so many things happening in the world. Fear and anxiety are running rampant. In many places, we can't do anything about events on the global stage. The one thing that is in our power to change is ourselves. Let us come together and create a vibration of love, acceptance, and JOY. Let us be together beyond race, gender, sexual orientation or political beliefs and swim in heart space. Let our bodies be the radio antennae that broadcasts oneness and bliss.
* These Principles are from the wonderful teachings of Rudy Ballantine, author of Kali Rising, published in 2010 by Tantrickster Press and availabe on Amazon.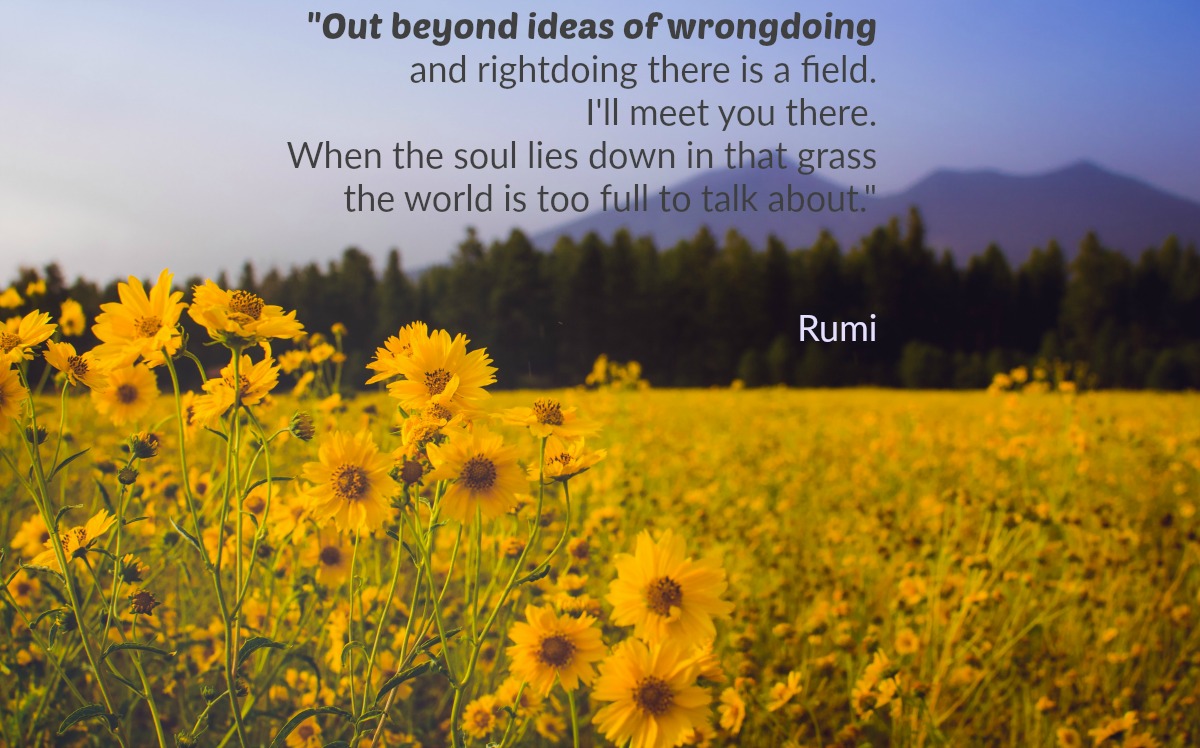 This event has been inspired by the election, and is purposely scheduled between the full moon and Winter Solstice. This is a time when your prayers and intentions can be planted in the earth to blossom in the spring.
Join us for an evening where we will deliberately harness the power of sensual, energetic and sexual ecstasy to create global shift. We will be creating connection among our participants, we will bring you into your hearts and your dreams for global, relational and personal healing, and then we will instruct in techniques of Sex Magic to energize these dreams. This is NOT a Play Party for beginners. You must arrive willing to play in the energy, and share erotic ecstasy. Watching is participation. If you have never been to one of our events, we require a brief phone interview to approve your attendance.
That all sounds a little woo-woo. What's actually going to happen at this thing?
We are going to spend the beginning of the party creating connection between the particpants through games and exercises. These will be different from those at the Authentic Sexuality Play Party, because the intention of this party is different. You are encouraged to bring your dreams and wishes with you . Through ritual and techniques known as Sex Magic, we will energize these dreams.
We invite each person to set aside all expectations, and open their hearts to others.
How do strangers come together and do this? How does one open themselves up to the possibility of pleasure? Self-knowledge comes first. Our games teach you how to access your erotic energy, negotiate contact, and channel your bliss into power. We will play with the energies of yin and yang (think giver and receiver, generator and container). Magically, a room full of strangers will become intimate companions.
Intimacy = Into Me See
And then we PARTY!
After the opening playshop and ritual, participants are free to play. Yes, life (and sex) is meant to be playful! We hope that you will get turned on and then use that energy to empower all our visions of a world at peace. With spaces set up for cuddling, massage, bdsm play and, yes, sex, you can go where your imagination, desires and the consent of your co-conspirators lead you.
This is an alcohol and drug free event. Be Here when you are Here. There will be some refreshments provided, please bring something delicious, food or non-alcoholic beverage to share with the group.
From your tender heart's longing to your most voracious desire, all of YOU is welcome. Your vulnerability, your hunger, your strength, your joy. Come and experience the possibilities for love and connection in a judgment-free, safe, and honoring environment.
Arrival between 6:50 pm and 7:10 pm. Late arrivals will not be admitted.
Who Comes to These Things?
People of all genders, races, ages and orientations. Singles, Couples, Threesomes, and Moresomes. The adventurous and the shy, the experienced and the new. Individuals who desire and understand nudity and sexual expression will be occurring. The most important thing is that you be willing to take responsibility for yourself, your communication and your experiences, and Honor other people in Their uniqueness.
Do I Have to DO anything?
We have two rules. 1) Don't do anything you don't want to do and 2) Do do what gets your panties wet. So follow your excitement and don't go beyond your boundaries. Nothing is expected and watching is considered a valid way to participate.
Will There be People for Me to Play With?
We don't know. Since gender and orientation are so fluid, we no longer "gender balance." If you come with an open mind and no expectations, it is possible to walk away with many great and intimate experiences that may not look like what you planned. A deep conversation, soulful gazing, the opportunity to share loving touch with someone outside your normal play parameters, nurturing that is not genitally focused, all of these things can matter as much as "sex," if you let them. For more information, read this
Is this an Orgy?
No. This is a facilitated ritual and educational playshop that allows for sexual and erotic energy exchange. Come experience the Healing Power of Pleasure, and treat Life as an Experiment. We are consciously providing you with a laboratory to grow, learn, love and have FUN!
In Closing
A half hour prior to the end, we gather back together to share our joys and experiences.
Address will be sent to registered participants after vetting in your confirmation e-mail. 
*************************DISCLAIMER*************************
BY PURCHASING THIS TICKET(S) YOU ARE ACCEPTING ALL RESPONSIBILITIES FOR YOUR ACTIONS DURING THE EVENT. THE FACILITATORS RESERVE THE RIGHT TO EXCLUDE ANY INDIVIDUALS FOR VIOLATIONS OF ETIQUETTE OR CONSENT. THE TICKET HOLDER ACKNOWLEDGES THAT THIS IS AN ADULT EVENT AND WILL BE EXPOSED TO NUDITY, ADULT LANGUAGE AND SEXUAL SITUATIONS.
TICKET HOLDER FURTHER AGREES NOT TO HOLD FACILITATORS OR ANY OF ITS AFFILIATES OR SUBSIDIARIES LIABLE FOR DAMAGES, INCLUDING WITHOUT LIMITATION, DIRECT, INDIRECT, CONSEQUENTIAL, STATUTORY, OR PUNITIVE DAMAGES, ARISING OUT OF YOUR ATTENDANCE OF THIS EVENT.
FAQs
 Are alcohol or drugs allowed?
No. This is an alcohol and drug free event. If you bring or appear to be under the influence you may be asked to leave.
Are there ID or minimum age requirements to enter the event?
Yes. You must be 18 to participate. ID may be required at entrance.
What can I bring into the event?
Any items that you desire for intimate and sexual contact. We also encourge food & non alcoholic beverages to be shared. 
What's the refund policy?
You may cancel up to 48 hours prior to receive a refund (minus $5 admin fee). Cancelations with less than 48 hours may be credited towards other Pleasure Evolution events, classes or private session time. 
Do I have to bring my printed ticket to the event?
Not required, but recommended. If there is a question of identity your ID will be requested.
Is it ok if the name on my ticket or registration doesn't match the person who attends?
Another may use your ticket; however, they will need vetting and have written permission from ticket purchaser or be in the accompanyment of purhcaser. 
When & Where

Address given upon registration

Asheville, NC 28803


Saturday, December 17, 2016 at 7:00 PM

-

Sunday, December 18, 2016 at 12:00 AM (EST)
Add to my calendar
Organizer
Rebekah Beneteau and Trevor Jones of Pleasure Evolution are Sex, Kink and Intimacy Coaches, and Workshop Leaders based in Asheville, NC. They are passionate about helping people cultivate their unique sexual authenticity and create the relationships they long for. Trevor and Rebekah work privately with individuals and couples in person and over Skype, as well as facilitating play parties and workshops worldwide. Their work runs the gamut from BDSM techniques and tantra, to intimacy and relationship skills for better sex. Their light-hearted approach will leave you entertained, educated, and transformed.
I Give a F*#k About This Planet - A Healing Power of Pleasure Party