"I Get So Emotional, Baby: Queer Asian & Pacific Islander (API) Writing in the Time of AIDS"

Sunday, September 22, 2019 from 3:00 PM to 4:30 PM (PDT)
Event Details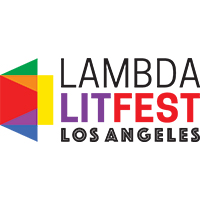 "I Get So Emotional, Baby:
Queer Asian & Pacific Islander (API) Writing
in the Time of AIDS"
Reading & Panel Discussion with
NAPOLEON LUSTRE, IRENE SUICO SORIANO, DIEP KHAC TRAN, JOEL BARRAQUIEL TAN
Moderated by ERIC WAT
SUNDAY, September 22, 2019 | 3-4:30 PM
PILIPINO WORKERS CENTER
153 Glendale Blvd., Los Angeles, CA 90026
*LIGHT REFRESHMENTS WILL BE SERVED*
Facebook RSVP can also be found here:
https://www.facebook.com/events/386957718679741/
AIDS devastated the API creative community in Los Angeles. In spite of this, or because of it, AIDS also attracted many writers to the movement. Through their works, these API writers raised HIV awareness in immigrant communities that were supposedly adverse to discussing sex and disease. And they did it without compromising the radical and sex-positive ideals from the AIDS movement. Mostly shut out of mainstream publishing at the time, they asserted both their works and bodies in unexpected places, and in the process, helped hatch a vibrant political community among queer APIs in the city. The panel features writers who were AIDS activists and former staff of the Asian Pacific AIDS Intervention Team. They will read from their works and discuss how they combined their creativity and activism and how the AIDS movement continues to influence their writing today.
Co-sponsors: Asian Pacific AIDS Intervention Team | UCLA Asian American Studies Center | KITAKITS - Los Angeles | PURO ARTE | Pilipino Worker's Center
 -----
Napoleon Lustre is a poet, cultural worker, and AIDS activist. He started volunteering for the Asian Pacific AIDS intervention Team in 1992, before becoming a Community Health Outreach worker and Treatment Advocate there. He also worked at Being Alive, Los Angeles, as Director of Programs and as Acting Executive Director. He was a Community Health Specialist in Alameda County, working with Filipino Men who have Sex with Men who use Crystal Methamphetamine. Today he serves on the Inland Empire HIV Planning Council. Napoleon has read and performed at many venues, including Japanese American National Museum, UCLA, the Academy of Television Arts and Sciences, and the Festival of Philippine Arts and Culture. He is one of the founders of Puro Arte, the Filipino American gallery and cultural space.
Irene Suico Soriano is an immigrant FilipinX American poet, independent literary curator and author of Primates from an Archipelago (Rabbit Fool Press, 2017). In the 1990s, she was a staff person at APAIT and founded and coordinated the reading series "Wrestling Tigers: Asian Pacific American Writers Speak" at the Japanese American National Museum. She was featured in the Los Angeles Times for her curatorial participation in the groundbreaking NEA funded "World Beyond Poetry Festival" that featured over 100+ poets from the diverse communities of LA. She received the PEN America Emerging Voices Fellowship in 2001 and her poems have appeared in The Philippines Free Press, Clamour dyke zine and Maganda's Eleben queer issue. She's mum to mutts, Papoo and Max and participates in antivivisection efforts because she believes in the fundamental rights of non-human animals living their lives, free from harm, pain, exploitation and captivity. Find her on Instagram: @ArchipelagoPoem
 Joël Barraquiel Tan was born in Manila in 1968. As an artist, innovator and nonprofit leader, Joël has dedicated his life's work to promoting social justice, cultural equity and arts as civic engagement. He served as Kalanihonua Retreat Center's Executive Director from 2016 until the Kilauea eruption halted business operations in 2018. Joël is also the cofounder of the Asian Pacific AIDS Intervention Team. He is the award-winning author of Type O Negative (Red Hen) and two previous books of poetry, in addition to editing three erotica anthologies. His award-winning critical essays, fiction, verse, and other writings on AIDS and queer politics appear in numerous academic and commercial venues. Joël is also known as Sister Baba Ganesh of the San Francisco Sisters of Perpetual Indulgence and the creator of Project Nunway, an annual recycle themed fashion fundraiser produced in various cities. Joël currently resides in Kapa'au Hawai'i with his husband Bunny.
Diep Khac Tran was the chef-owner of Good Girl Dinette from 2009 to 2018 (which was named one of the essential Los Angeles restaurants by the late Jonathan Gold) and is now the Research & Development Chef at Red Boat Fish Sauce. As a chef, she has been featured on Los Angeles Times, New York Times, KCET's The Migrant Kitchen, Lucky Peach, Evan Kleiman's Good Food, and David Chang's Netflix show Ugly Delicious. She continues to be an ardent advocate for pay equity in the restaurant industry. Before her culinary career, Diep was a staff member at the Asian Pacific AIDS Intervention Team and then Khmer Girls in Action in Long Beach. She was also an active member of Ô-Môi, a Vietnamese queer women and transgender support network in Southern California. Her poetry and other work appeared in Q&A: Queer in Asian America and Watermark: Vietnamese American Poetry & Prose.
Eric Wat (moderator) is the author of SWIM (The Permanent Press, 2019), about a drug-addicted gay Asian man planning his mother's funeral. As a community historian, he also wrote The Making of a Gay Asian Community: An Oral History of Pre-AIDS Los Angeles (Rowman & Littlefield, 2002). He is currently working on a community memoir of the AIDS movement in the API communities in Los Angeles, for which he received a research fellowship from the ONE National Gay & Lesbian Archives in 2018.
Have questions about "I Get So Emotional, Baby: Queer Asian & Pacific Islander (API) Writing in the Time of AIDS" ?
Contact KITAKITS & PURO ARTE
When & Where

Pilipino Workers Center - Pabelonia Room
153 Glendale Boulevard
Los Angeles, CA 90026


Sunday, September 22, 2019 from 3:00 PM to 4:30 PM (PDT)
Add to my calendar
Organizer
KitaKits - Los Angeles
Filipinx Creative Lab - LA is brimming with FilipinX flair & irreverence, breaking new ground. Reflecting issues of the day, we art like breathing
Instagram: @kitakitsla
Puro Arte
An artist-led initiative w/the mission to catalyze #filipinx community revitalization through the arts + transform & elevate LA's cultural landscape.