Description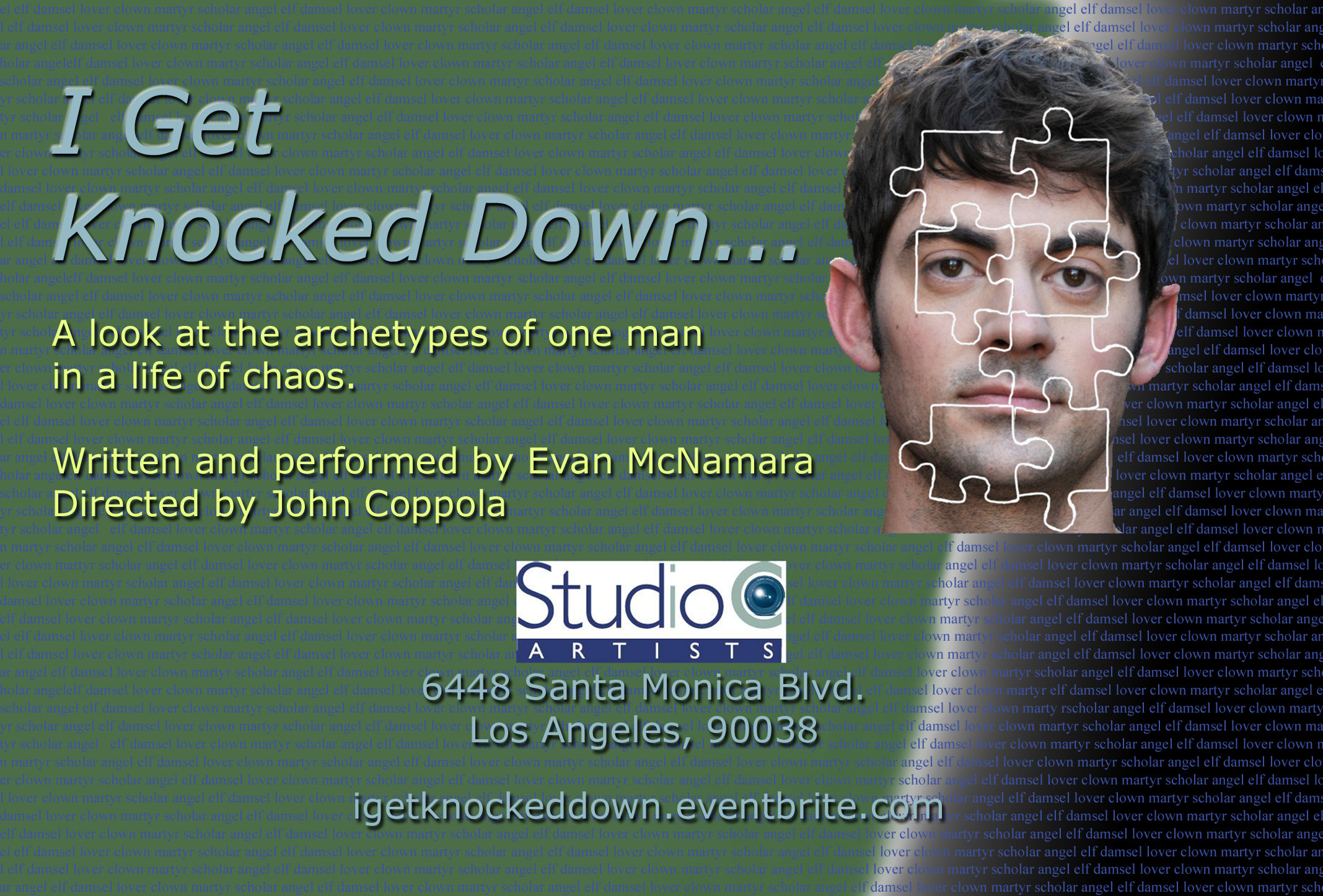 In a Life of Chaos,
The Most Unconditional Love Is Learning to Love Yourself
Three More Shows Added to the Acclaimed, Limited Run
"I Get Knocked Down...", a tour de force of loss and reclamation written and performed by Evan McNamara and directed by John Coppola, has been extended for ONE NIGHT ONLY with Studio C Artists - Saturday, 11/12 - shows begin at 8pm.
BROUGHT BACK FOR ONE NIGHT ONLY!!
Saturday, November 12th at 8:00pm

Tickets $20
Approximate running time: 1 hour
The powerful one-act is one man's journey across relationship and heartbreak as told through the fragmented parts of his personality – each lending insight into how he was blinded by love, and quite possibly why he was blind-sided by the betrayal and dissolution of his marriage. Creator Evan McNamara gives a heart-wrenching performance in this one-man show, as a father of two exploring the recent breakup of his home by delving into seven archetypes unique to his psyche. As he discovers what role each of these parts of himself play in his life, he learns he must also heal his heart and rebuild his lost soul for the sake of his family… and for his own sanity. Evan's journey within provides a deeper understanding of the meaning of unconditional love, and proves the power of self outshines even the darkest times.