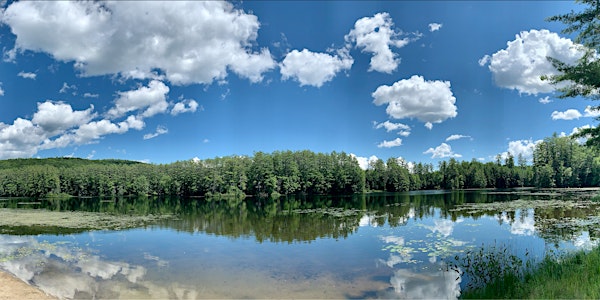 I Fish NY at Palmer Pond
Join DEC Summer Staff to learn fishing basics. You will then have a chance to practice your skills in a scenic location!
When and where
Location
Palmer Pond Palmer Pond Rd. Chester, NY 12811
About this event
The I FISH NY Program's primary goal is to increase fishing participation and awareness of the outstanding fishing opportunities that New York has to offer. Free Fishing Clinics are family fishing programs where participants can fish for free; no fishing license or enrollment in the Recreational Marine Fishing Registry is required. To learn more, visit the I Fish NY Website.
Please register only if you plan on attending. While spaces are limited at each event, there are many events to choose from throughout the summer!
This is a family program. Children under the age of 18 must be supervised by an adult at all times. Drop-offs are not allowed. Younger siblings, children who have not attended camp before, or have aged out of camp are all welcome!
There is an easy 1 mile walk from the parking area to the fishing site.
WHAT TO BRING
Any emergency medicine you may need. For example, rescue inhaler or epi-pen*
Waterproof/windproof jacket
Hat
Extra layers
Filled water bottle(s), at least 2 liters
Snacks
Lunch (on your own after the program)
Sunglasses
Sunscreen
Bug Repellent
Fishing gear (optional*)
*Our trip leaders will have fishing equipment for you to borrow. They also carry first aid kits, ranger radios and other emergency equipment. Staff do not carry any medication, please bring your own.
All staff are trained in Professional Rescuer level CPR and Advanced or Wilderness First Aid.
COVID-19 SAFETY
Programs will have a limited number of participants
All unvaccinated participants, including unvaccinated children over two-years old, must wear masks during programs.
Exceptions – mask breaks, situations where participants are spread greater than six (6) feet apart
We will have hand sanitizer available, but feel free to bring your own.
CANCELLATION
Weather - this program runs rain or shine, but will be cancelled if there is severe weather. If we have to cancel, participants will receive a text message and email by 7 AM on the morning of the program.
Low registration - if registration is low (2 or fewer people), we will cancel at least two days before the program date. We will let participants know via a phone call and email.
If you need to cancel - Please cancel your registration so others may register.
DEC is dedicated to providing a work environment that fully supports and fosters diversity and inclusion. DEC's mission of protecting the environment can only be successfully accomplished when we embrace the diversity, strengths, and talents of all our employees and participants. Discrimination will not be tolerated at any program by any participants. Actions related to discrimination or sexual harassment may result in immediate removal from the event