Event Information
Location
Dreamy Lakefront Location at the Majestic Pocono Mountains
PA 11222
Description
Beautiful Feelers,
We can't wait to escape to the the Poconos with you! We will come together for three days of sunshine, amazing music, pool parties, art, nature, yoga, meditation, lakeside beach parties, amazing food, and fun activities at our own I FEEL summer camp with your favorite people! ❤️ Bring your favorite costumes and expect an I Feel... family campout as we will share experiences and love all around, together as a community!
We will take over a majestic Upscale Retreat Center nestled in the foothills of the Pocono Mountains, just 2.5hrs from New York City, with both camping and cabin accommodation options.
Nestled on 500 wooded acres, the site offers a private, spring-fed lake, sandy beach, heated pool, jacuzzi, beautiful air-conditioned private rooms, lake-view lounges, yoga & aerial pavilion, magical forest, miles of hiking trails, campfire, and so much more!

______________________________________
Featuring:
• Our favorite DJ's on a state of the art
Pristine Funktion One Sound
system
• Pool parties in our Heated pool and hot tub
• Fairy forest Led installation
• Interactive FEEL installation
• 3D Projection mapped Installations
• Fire & Glow Performances
• The Feeler Throne
• Sunrise and sunset Yoga & Mediation
• Gigantic bubbles blow
• Body work and Healing
• Community Bar: bit.ly/2wHvV1M
+ More TBA
(All Day I Dream / Tale + Tone)
• Heart opening sonic sound experience by: Dayburn Charlie
• Sunrise Sound experience and opening ceremony by Merkabah Sound
• Sound Bath By Abigail Karina Devine
FAQ:
Will there be a shuttle from NYC?
Yes, there will be a shuttle from NYC directly to the camp :)
You can or share a room with your fellow feelers, or bring your own tent. Renting a room DOES NOT grant admission to the event, you will need to purchase both general admission ticket and a room separately.
Magical Lakeside location in the Pocono's, 2.5hrs from NYC, accessible by public transportation, or car. Exact location TBA to ticket holders.
What does a ticket include?
A ticket includes 6 meals (Dinner on Friday. Breakfast, lunch and dinner on Saturday. Breakfast and lunch on Sunday)
Our beach parties, camp permit, unlimited supply of water, workshops, fun activities, and so much more!
Yes, it is BYOB. No glass bottles please. We encourage you to participate at our Community Bar! Please fill out the form: bit.ly/2wHvV1M
* Check in time: 11am-8pm on Friday.
Please note that there is no car camping option. You can park your car only in the parking area near the camp's gate, which is a short walking distance from everywhere in camp and a car parking pass is required for each vehicle.
* If Arriving with our roundtrip Bus from BK:
Pickup & Drop off location:
2 Wyckoff Ave, Brooklyn (House of Yes)
Departure location and times:
Friday, Departure is at 10:30am
Sunday, Return departure will be at 5:00pm from the camp back to Brooklyn.
Please do your best efforts to arrive a few minutes before departure to allow enough time for check in and luggage placement. It is also important that you pack minimally!
* We highly recommend on taking our direct roundtrip shuttle bus. If you are unable to take the shuttle bus, the second best option is by car.
As a last resort, there is ShortLine public bus from Port Authority, NYC to Hancock,NY which is 20 minutes drive from camp.
** Shuttle from Hancock,NY to Camp will be provided upon request. Please email: info@ifeel.nyc
ShortLine bus schedule & Info:
Port Authority, NYC To Hancock, NY (switch bus at Monticello):
Departure: 8am Arrival: 12pm
Departure: 4:30pm Arrival: 8pm
Hancock, NY To Port Authority, NYC (switch bus at Monticello)
Departure: 8:30am Arrival: 12pm
Departure: 4:24pm Arrival: 8pm
Each direction is $42 | ShortLine bus website: web.coachusa.com/shortline
Children strictly under 6 years of age are permitted to enter the event only if accompanied by a parent or legal guardian at all times.
- Children ages 3-6 must have a kid ticket.
- Babies/ Toddlers up to the age of 3 must have a baby/toddler ticket (free).
- Children over 6 years of age are not permited to enter the event.
Will I have bathrooms and a shower if I choose to stay in a cabin?
Yes, each room has it's own bathrooms and showers.
Will I have access to bathrooms and showers if i choose to stay in a tent?
Will there be an unlimited water supply?
Yes, you can fill your bottles up in the dining room or cabin's faucet. Poconos quality water! :)
How does the room's fee work and what does it include?
Each room has beds, bathrooms, AC, and a shower w/hot water. It does not include pillows/ linens / blankets/ towels. The fee is for 2 nights for a room only (does not include admission to the event). One person is responsible for renting the room and for collecting fees from his/her companions. Please clean out all trash by the time of check out.
Are there power outlets in the room?
Yes, there are power outlets inside the cabins.
Is smoking allowed on camp?
No smoking inside/ near buildings (including porch of any building), venues, rooms, by the pool, or anywhere other than the designated smoking areas. This is very important to the camp. Anyone caught smoking in prohibited areas will be immediately evicted.
Yes, you are encouraged to bring snacks; however there are no refrigerators at camp.
Unfortunately, no pets allowed
The event is rain or shine, and we have plenty of huge indoor facilities :) If you will be camping, we suggest bringing a waterproof tarp in case it rains.
- Tent, Sleeping bag / blanket / whatever makes you comfortable inside you tent :)
- Cash! there isn't an atm on site
- If sleeping in a cabin make sure to bring sheets, bedding, pillows, blanket as it will not be provided.
- Flashlight & solar lights
- WARM CLOTHS for night time!
- Hat, Sunscreen, bathing suit, flip flops, Aloe, beach towel.
- Shower kit: toothbrush, shampoo, soap, towel, etc.
- Tarp for your tent in case of rain
- Earplugs
- Small container for cigarette disposal
- Cooler + Ice for your drinks
- Wagon/ cart/ dolly: if you have heavy iteams it will be easier to carry it on wheels
- Shoes to keep your feet safe to dance and explore
- Your printed ticket & printed directions (there are areas with no recpetion on the way there)
- Hula Hoop / flow toys/ props/ glow!
- Colorful Parasol for shade (put some led's on it for night time fun)
- Guitar or other acoustic instruments
- Decorations for your tent or cabin
- Please leave your valuables (laptops etc) at home, the cabins doesn't have locks on them
- For the opening ceremony on Saturday during Sunrise: An item which represents something you would like to let go of AND White outfits.
- We encourage gifting, share your gifts with your fellow Feelers!
- Your positive and communal Feeler vibe!
Much Love and see you soon!!! ☀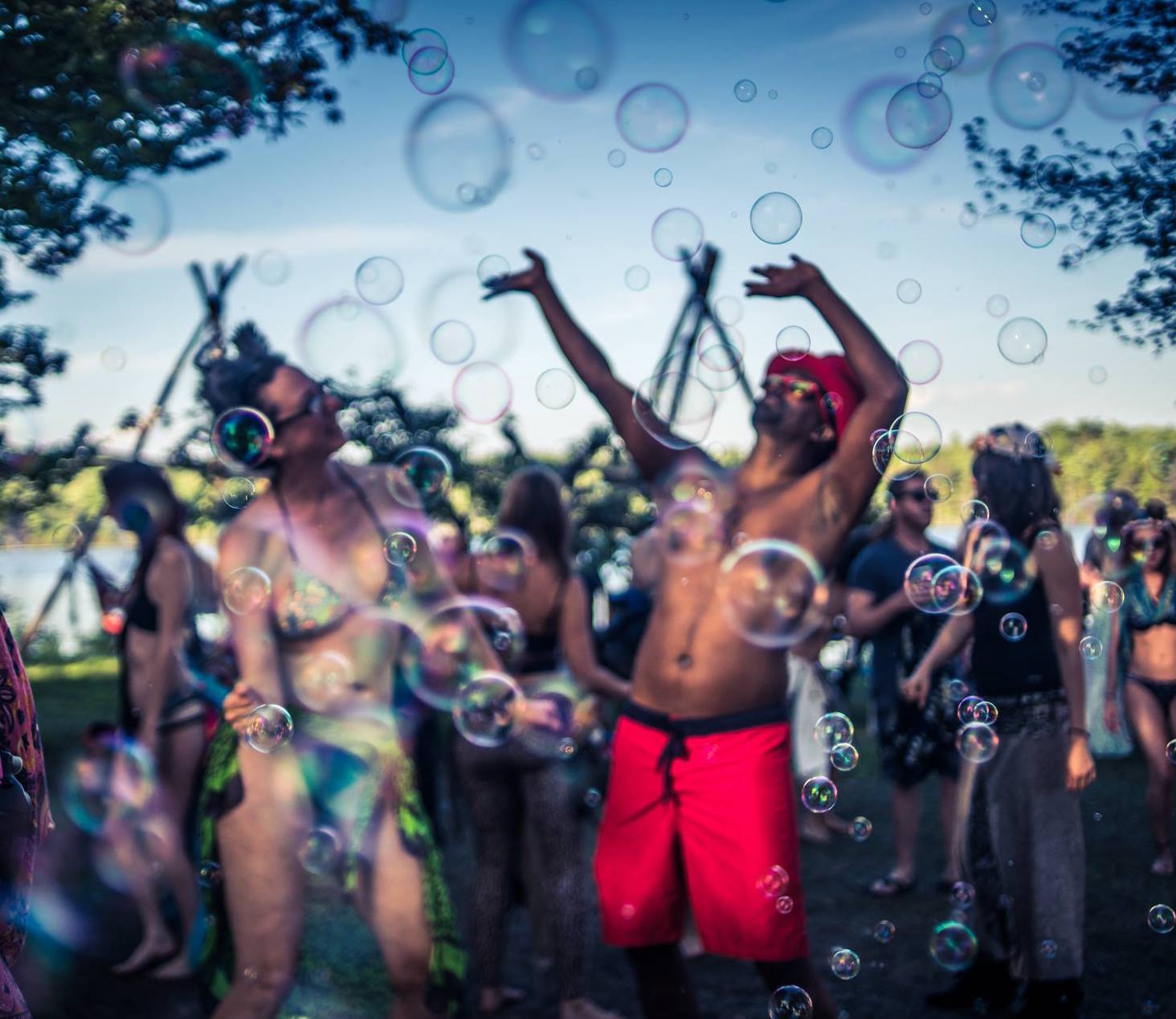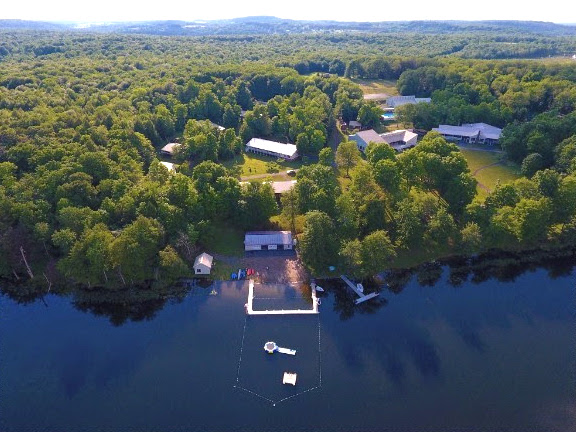 *** ALL SALES ARE FINAL - NO REFUNDS ***
Date and Time
Location
Dreamy Lakefront Location at the Majestic Pocono Mountains
PA 11222
Refund Policy