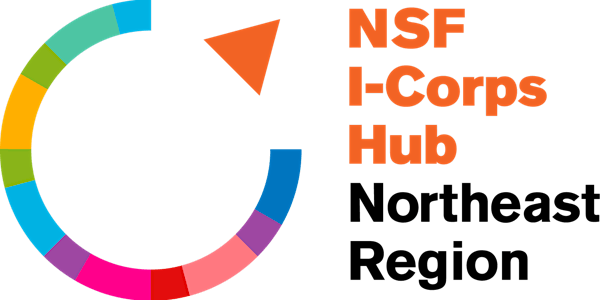 I-Corps Northeast Hub: Info Session - June 6th 12:00 noon
Make a real-world impact with your scientific invention or technology by turning it into an innovation that provides value to customers.
About this event
Learn about the impact your research could have for societal benefit!
Our National Science Foundation (NSF) I-Corps program provides specialized training and mini grants of up to $3,000 to teams interested in exploring the commercial viability of their ideas for products and businesses that are based on their own inventions, University intellectual property, or any STEM-related technology.
Who Should Attend
Faculty, postdoctoral researchers, graduate students and/or undergraduates who are developing a scientific or technical discovery at any institution in the Northeast.
Benefits
TRAINING: Four sessions introduce the I-Corps Lean LaunchPad approach to evaluating technologies through customer-discovery research, focused on identifying the technology's potential for development in a startup or other venture.
FUNDING: Grants of up to $3,000 are provided to each team and can be used to fund customer-discovery research and expenses such as conference attendance and marketing tools.
RESOURCES: Teams will receive mentorship from seasoned entrepreneurs and innovators. Teams may also access other programs offered by Hub-affiliated institutions.
FOLLOW-ON OPPORTUNITIES: Upon completion, teams are eligible for the national NSF I-Corps Teams program which provides an intensive 7-week training course and a $50,000 grant.
Cohort 4 applications are due 6/27/2022 and the required sessions will take place 8/1, 8/3, 8/10, 8/24 from 1:00pm to 4:00pm ET, with required Mentor Meetings scheduled once a week.