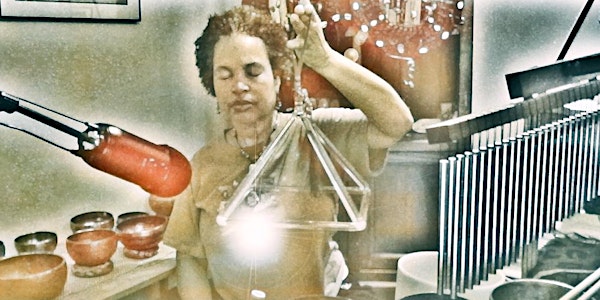 I Am The Self That I Esteem--Guided Meditation & Journaling Workshop
This workshop is designed with the Intention of deepening and strengthening the Mind/Body/Soul Connection. Tapping into Your Power...
Refund Policy
Refunds up to 7 days before event
Eventbrite's fee is nonrefundable.
About this event
"When we feel more Empowered about Ourselves, we make Self-Care a priority. We make better choices and treat ourselves with Consideration, Compassion and Lovingkindness. We make and take time to Tune-In to hear our Internal Guidance (our Intuition) and Honor It more often. We set up Healthy Boundaries and use the word 'NO' without guilt, shame or worry about what someone else might think…"
This workshop is designed with the Intention of deepening and strengthening the Mind/Body/Soul Connection. This is about tapping into Your Power so that you can use it Consciously at will. We are Energy and our thoughts about ourselves get broadcast both inside and out. Constant negative thinking translates to constant negative feelings and discomfort within our Being…
I will lead you with my StressBusters Guided Meditation which utilizes sound, breath, visualization, aromatherapy, gemstones (if you have them) and movement to calm, soothe and ground your energies. In the journal you will impart precious, pertinent information about yourself to yourself using your written words and photos with the purpose of Creating a clearer and freer channel in which to Receive more Joy, more Peace, more Positivity, and for more of the things you want to Flow into your Life.
And if you're already living Your Best Life, this session aims to help you begin to see even more ways to make it even mo' bettah 'cause there's always room for Growth!
WHAT DO I NEED?
*A quiet space with a comfortable place to sit and uninterrupted time
*Comfortable clothing
*A fresh journal
*Working pen(s)
*Photographs of yourself at your happiest
*Photographs of what you would like to have and/or Create
*Tape or glue stick to attach the photos to the journal pages
*(optional) Your favorite scent in a liquid base in which to apply to the skin
*(optional) Your favorite gemstone(s) **if you know nothing about stones and want to purchase some, I will be available for consultation on what to get. You can email me for inquiries
***A laptop or tablet is suggested. If you're using your phone, make sure you either have a tripod or be very clear where and how you will prop it up prior to the workshop.
"I'm not usually good at meditating, as I have trouble focusing and sitting still. Almost immediately, Jacquie's calming voice and presence made me calm yet alert. The visuals in her guided meditation were also extremely helpful, as they gave my creative mind an opportunity to paint a picture and ward off intrusive thoughts. I also liked the singing and meditative tones. It was a beautiful background for the visuals. Overall, Jacquie helped me reach a place of calmness and peace that I haven't felt in a long time!" --Allison Abrams
"Loved my StressBusters Guided Meditation session with Ms. Jacquie Bird! I used meditation apps on my phone, but apps can't compare to the personal guidance Jacquie provides to take your spirit to a place where you feel so grounded and complete. The sound of her voice and hearing live singing bowls is so restful and healing. It's better than a vacation and exactly what I needed. Thank you so much Jacquie!" --Rene Mason
More reviews are on my website
***TICKET SALES CLOSE 30 MINUTES BEFORE SESSION TIME***
****Check your email for a Google Appointment with the Zoom link & if you don't see an email, check your junk folder***