Description
What is the Chief End of Man? The Chief end of Man is to know God and enjoy him forever .
How do we know the God whom we are to know and enjoy? How does God's Law tell us of Our God who is Holy? How does this revelation set priority for our lives? How does Each Commandment inform an warn us both generally and specifically? How does each commandment direct our Worship? our Obedience? How are God's people set apart/holy? How our church is to function and what is it to prioritize? How about our nation?
Speakers: We invite seasoned pastors and ministers to speak at our conferences. These men have been around long enough to have preached and counseled from the Word both in seasons and out of seasons, and we will all benefit from their wisdom.
8:30—Greetings, Welcome and Singing
9:00—Session 1: Pastor Jon Hartman: 1st Commandment: God is The Exclusive Creator (Ex. 20:1-3)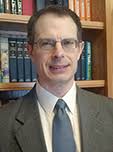 10:00—Break
10:30—Session 2: Dr. Kevin Carr: 2nd Commandment: God is Spirit (Ex. 20:4-6)

11:30—Lunch
1:00—Session 3: Pastor Bob Dahlberg: 3rd Commandment: God is Holy (Ex. 20:7)

2:00—Break
2:30—Session 4: Dr. Ivan Fiske 4th Commandment: God is Love (Ex. 20:8-11)

4:15—Closing
We believe that we will all benefit, not only from the content presented, but also from the fellowship time together as brothers-and-sisters who share a common faith and master in northern rural Minnesota.
*Our bi-annual free book exchange will again be part of this conference. Please bring and return with some Biblical/Theological titles, which are both sound and good.