Description


Do you want to be really proud of yourself everyday?
"When you are tempted to criticize yourself, take a moment to breathe and recall the reasons why you are a great person who is worthy of love and admiration." Dee Burrowes: Mindset Coach
My intention is to eradicate self-criticism and replace it in believing in your greatness! Who you are - the real you - the inspired, loving, giving, caring, full of potential, solution finder that is your true identity.
"Her techniques guide people to take certain actions to produce incredible results and advance peoples lifestyles. Aside from being an amazing communicator and expert strategist, Dee is also a very smart, energetic, and charismatic person who's always eager to help people in anyway she can….and I highly recommend her!"
Gabriel Oria- Owner & Founder, Aperture Media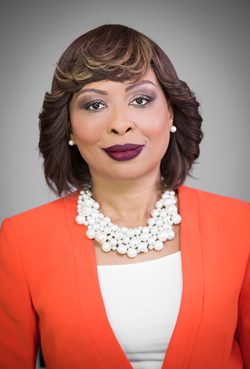 Are you ready to change the way you view yourself?
I have been successful, I have overcome every obstacle thrown in my path and I am thriving despite my experiences. Isn't that something to be 'Proud of Myself'?
I already know the following to be true of you - but do YOU know it?
You have survived what life has thrown at you!! Be Proud of Yourself

You have learned so much after all the ups and downs you have been through.

You are learning to love yourself once more.

You have helped other people smile as a result of your genorosity.

You have inspired people.

Your unique talents, goals and dreams are being achieved.

You have continued doing great things in your life and continue to complete achievements that you're really proud of...
We spend a lot of time thinking about the things we've done wrong instead of the little things we have done right. The mistakes are more pronounced and we tend to have forgotten the goals we have achieved.
Forget about our short comings and imperfections. Although we understand logically that we will never be "perfect," we still blame ourselves for our imperfections. Yet despite our inevitable flaws, there are so many reasons to be proud of ourselves!
"Dee Burrowes is a truly inspirational coach and uplifting individual. She combines an insight into what is best for her clients with practical everyday solutions to improve all areas of your life. Her MINDSET acronym is the introductory key to her brilliance.
Discover for yourself!"
Fionnuala Lynch - Tax Lawyer
By the end of the seminar each participant will regain your confidence, self-worth, self-esteem and living life on your terms.
How to dispel your insecurities and create a winning mindset that serves you

How to create work life balance.

How to eradicate your limiting beliefs

How to take charge of your life
There's no time like the present!! See you there on Thursday December 8th, 2016 at 5:30-9:00pm for an impactful complimentary evening seminar! We will start promptly at 5:30pm with a networking mixer. Virgin Money Lounge, Haymarket.
You may connect via email: coachdeeburrowes@gmail.com or mobile: 07487761474


Or you can register now for a complimentary ticket (limited numbers available).