About this Event
Open free of charge to all teen girls ages 12-18.
Pre-Register by Monday, Feb. 24th to be entered in special door prize drawings!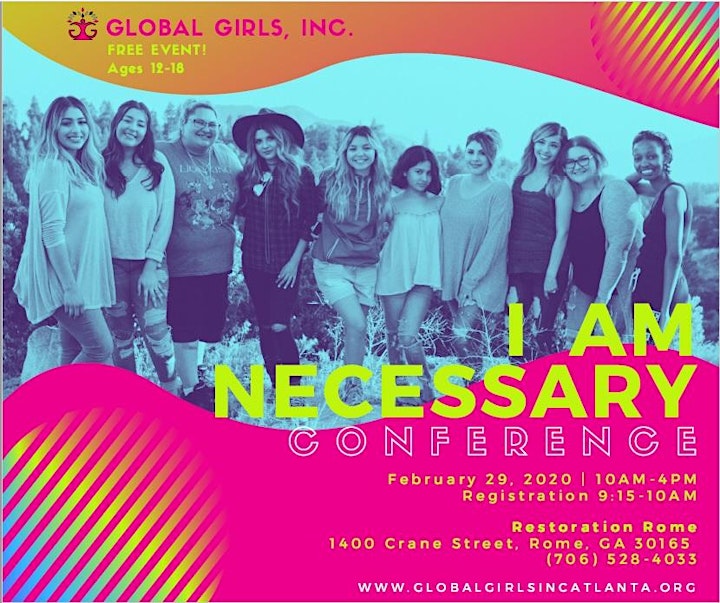 GLOBAL GIRLS, INC.: IMPACTING THE WORLD ONE GIRL AT A TIME
In 2011, GGI began as part of a church ministry seeking to combat many of the ills and challenges facing young women ages 12-18. As the progression of the ministry and need of the community continued to expand, systematic steps were taken to organize a greater impact. GGI formally became a 501 (c) 3 non-profit organization in 2014 with an intention of impacting girls around the world.
Now, through conferences, classes, talk sessions, and other initiatives, hundreds of young women from local communities, churches, schools, and the Georgia foster care system are being trained, inspired and motivated to believe in and walk out their destinies. Girls are coached on insights which support strong self-esteem as an essential element in today's changing and challenging world.