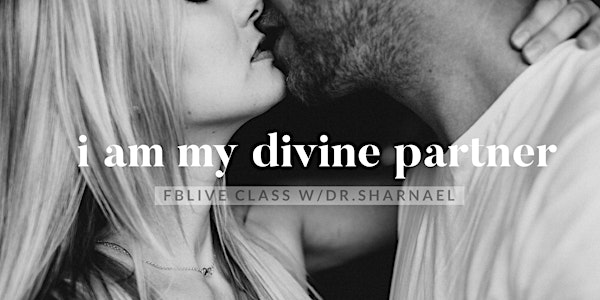 I Am My Divine Partner MEMBERSHIP
Discover the SECRET to RE-Membering your Divine Partner Now! Please read Details on how to get your link once you have registered:)
About this event
** This registration includes your access to A FULL YEAR MEMBERSHIP from the day your purchase
HAVE YOU BEEN longing FOR Your partner?? And or SUCKING at relationship ? 
Maybe you are in relationship but choose a better connection ?  A real RELATIONSHIP? and intimacy? Authentic Love and partnershp whether romatic or family? LOYALTY!  SECURITY! 
*Maybe you have had sucky partnership in you Biz in the past and ready for for some real LEGIT  loyalty and commitment there  ??? 
Partnership affects everything : health , work, family, finances ... everything ... you cannot pee in the pool and hope it won't touch "this side" or "that side"
Come chat with me bout partnership and let's Integrate our live, mind, body and soul !
Whether you are married or not ... we can find our way back to true partnership in us and this affects health , love , biz $$$, family and all relationships !
This meeting is way more about YOU than u think! I AM DIVINE HEALTH!
Be there or be square !
This is a Facebook Live 1 hour class in a fb group that is  recorded. ** This registration includes your access to A FULL YEAR MEMBERSHIP from the day your purchase
**there are no refunds exchanges or transfers 
IMPORTANT INFO!
Once you have registered please go to this link below and follow me on my facebook then private inbox my fb that you registered:)
https://www.facebook.com/profile.php?id=599652173
and follow me there too so we can add you promptly:)! To the Facebook group !  
we will email u a link to our private group with in 2 days of this . :)
Please make note our office hours are Tuesday -Friday 10 am -4pm central
*****again please note link will go out once you let me know you registered and followed these important steps :) 
Follow me ! I'm at my "friend limit" via fb but hit the follow button via fb now & I'll still b in ur feed
https://www.facebook.com/sharnael.wolverton 
Subscribe to my Instagram Instagram https://www.instagram.com/Drsharnael