Description
*Lunch Provided with registration*
Join us as we:
- honor courageous families who survived their story
- encourage families to create their legacy story
- learn from families how to rise up and overcome
Order of the Day
1:00 pm - Welcome: Give Your Legacy a Voice and a Plan
1:30 pm - Vendor Showcase #1

2:00 pm - Honor Luncheon
3:00 pm - Champion Song: Eric Grantham
3:15 pm - Family Matters: How Six Families are Creating Legacy
4:15 pm - Vendor Showcase #2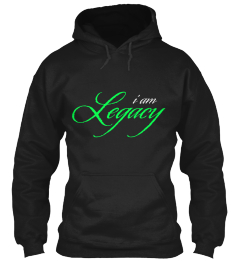 I Am Legacy - a Legacy Reload...
$38.99
We partnered with Teespring to create some awesome merchandise for this event. Show your support and look good wearing it. Check it out!