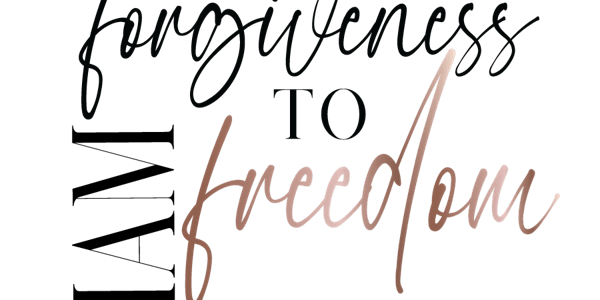 I Am Forgiveness to Freedom Retreat
I desire to be free and walk with no load in my life. I Am Forgiveness to Freedom (F2F) is the start of this process. Not easy, but worth it
When and where
Location
DoubleTree by Hilton Hotel San Antonio Downtown 502 West César E Chávez Boulevard San Antonio, TX 78207
About this event
Becoming free from all things that are holding you isn't easy. I know as I tried for years. I wanted to do it on my own for years. I finally found the tools, and I finally got myself together with the tools.
As I didn't do it on my own, I desire to help you get to the freedom for you. This isn't for me, and this isn't a conference. This is a retreat and an encounter. A retreat to better you and an encounter to embrace the new you. It is time for you to encounter what you need for yourself.
Would you please join I Am F2F 2022 keynote speaker Winfred Burns II on Sunday-Tuesday, 16-18 Oct 2022 for three days of fun, release, and refresh yourself?
*Event:
Sunday, 16 October - I Am Shatoria Cocktail Birthday Celebration
Monday-Tuesday, 17-18 October - I Am F2F Retreat
*Hotel:
DoubleTree Hotel: $139
Complimentary basic Wi-Fi guestroom
Complimentary use of fitness center
Complimentary Doubletree Cookie at arrival
Reservations have to be made by 15 September 2022
To book: You can call: 210-224-7155 (Room block: I Am Shatoria)
Online booking: www.sanantoniodowntown.doubletree.com
Booking Link:
https://www.hilton.com/en/book/reservation/deeplink/?ctyhocn=SATDWDT&groupCode=CDTIAM&arrivaldate=2022-10-16&departuredate=2022-10-19&cid=OM,WW,HILTONLINK,EN,DirectLink&fromId=HILTONLINKDIRECT
*VIP & General Tickets on sale:
General tickets:
Cocktail Birthday Party
Continental Breakfast/Lunch
Welcome Package
Hotel Parking
VIP tickets:
General ticket items
Dinner w/keynote speaker
Two complimentary drinks
I Am Package
Payments:
1 June 2022 - 16 Sept 2022
VIP:$50
General: $0
*Each payment has payment plans. All payments are due by 16 Sept*
There are virtual seats as well. 100 is the limit! Get it why it last. They are free for the 2 days of the main event.
***ALL PAYMENTS ARE NON-REFUNDABLE***