I Am Enough: A Breakthrough Self-Esteem Workshop for Women

Wednesday, August 6, 2014 from 6:00 PM to 9:00 PM (EDT)
Event Details
As women we are bombarded with so many images and messages that try to make us believe that who we are is not enough. And unfortunately because we take these messages in day in and day out, over time we start to internalize these media-fed messages and begin to believe that we need to be prettier, skinnier, younger, have more money, a better job, keep up with the Jones's or become someone we are not .....in order to be WORTHY enough of love, acceptance and the life we long to have.
Perhaps this isn't your story....maybe your story is that you went through a difficult experience like a bad break-up or a divorce and your self-esteem has hit an all time low because of it.
Whatever your story is...... I am here to tell you this: YOU are more than ENOUGH! Not only that, I also want to tell you that together in my breakthrough self-esteem workshop for women we will begin to push past the inner roadblocks that are getting in the way of your  confidence and self-esteem. Don't miss the shift!

You will dig deep and discover tips, tools and tactics that you can use to build unshakeable self-esteem, get your mojo back and begin to reclaim your life in a way that feel just right for you. We will also be doing some of the activities from my book, "Grab A Girlfriend and Go: The Girlfriend's Guide To Getting Out Of A Rut and Activating Your Extraordinary Life." 
Here's What We'll Cover
The 4 Childhood Scripts That We All Unknowingly Operate From and Why Knowing Your Script Is Key To Building The Kind of Self-Esteem That Stands The Test of Time;

There Are No Ugly Women Here: The 3 Layers of Beauty and How To Become Your Most Beautiful Self Inside and Out;

Mindsets That You Must Develop Right Now In Order To  Be That Woman Who Turns Heads, Walks With Grace, Moves With Ease and Speaks With Confidence;


How To Handle People Who Try To Hijack Your Confidence;

The Most Important List You'll Ever Make
Your Workshop Presenter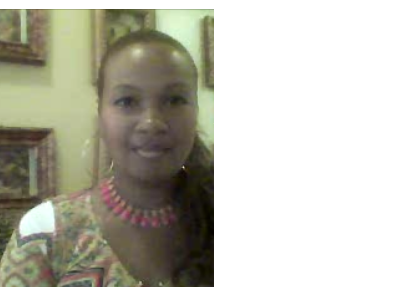 Cassandra Mack, MSW is an entrepreneur, a success coach, personal growth strategist and the author of more than ten highly successful personal development books that are widely utilized in the human services sector. She is the CEO of Strategies for Empowered Living Inc., a training/consulting/coaching company that offers workshops, consultation services and products designed to help individuals and organizations accelerate their success and breakthrough the roadblocks that hold them back. Cassandra is also the founder of Grab A Girlfriend and Go, a campaign to help women take time for their lives.
Cassandra comes to you with a master's degree in social work and more than a decade of experience as a business owner, training facilitator, manager and  consultant to non profits. Some of the organizations she has worked with include: The Support Center for Nonprofit Management, TIAA-Cref, CSEA, Kean University, Xerox, JP Morgan Chase, National Resource Center for Youth Services, Urban Leadership Institute, The Day Care Council of New York and the Archdiocese Drug Prevention Program. For more information about our company or your seminar leader, please visit our company website: www.strategiesforempoweredliving.com
Strategies for Empowered Living Policies
Registration
Advancer egistration is required. No on-site, at-the-door registration. If we do not have you on file as registered and paid for in advance, you will not be permitted into the workshop. No exceptions.
Payment
Payment is due by the stated deadline. There will be no on-site registration so please register early.
Refund Policy
Refunds will not be given. Transfer to another workshop/seminar will not be given. Substitutions are accepted provided you give us 3 business days written notice via email at: info@strategiesforempoweredliving.com. Please write the words, "Workshop Substitution Request" in the subject section of your email. Upon receipt of your request for a substitution we will confirm via email within 1 business day to let you know that we received your request and have put the person you are substituting on our list provided you emailed the request 3 business days in advance of the workshop. If the person's name who you would like to substitute is not on our list and just shows up to the workshop, we will not be able to accept the substitution. If you submit your request after the stated deadline, we will not accept your request. No on site substitutions.
In Workshop Conduct
We expect all registrants/participants to behave in a professional manner. We reserve the right to ask a participant/registrant to leave the workshop without a refund if they do not honor our workshop policies or if their behavior is distracting to the class or workshop presenter.
Tax Deduction -

All expenses related to maintaining or improving professional skills for employment or business are tax deductible according to Treasury Regulation 1.162-5. Please consult your tax adviser.

For Travel Directions To The Workshop Site Visit

:

www.hopstop.com

 or

www.mapquest.com
When & Where

SLC Conference Center
15 West 39th Street,, NY NY 10018 (bet 5th and 6th Avenue)
2rd Floor
New York, 10018


Wednesday, August 6, 2014 from 6:00 PM to 9:00 PM (EDT)
Add to my calendar
I Am Enough: A Breakthrough Self-Esteem Workshop for Women