Description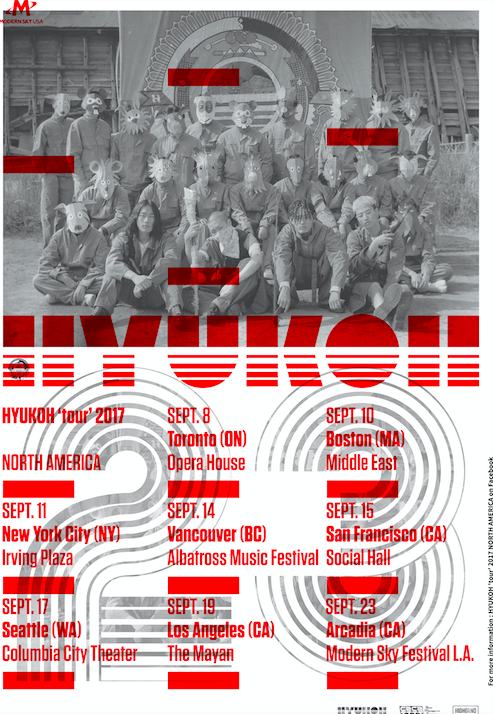 「HYUKOH 'tour' 2017 NORTH AMERICA」
The hit Korean indie band HYUKOH starts their first world tour and is about to embark their North America tour right now, across 7 cities including Toronto, Boston, NYC, Vancouver, San Francisco, Seattle and Los Angeles.
9/08 - Toronto, ON @Opera House
9/10 - Boston, MA @Middle East
9/11 - New York, NY @Irving Plaza
9/14 - Vancouver, BC @Albatross Music Festival
9/15 - San Francisco, CA @Soical Hall
9/17 - Seattle, WA @Columbia City Theater
9/19 - Los Angeles, CA @The Mayan
9/23 - Los Angeles, CA @Modern Sky Music Festival L.A.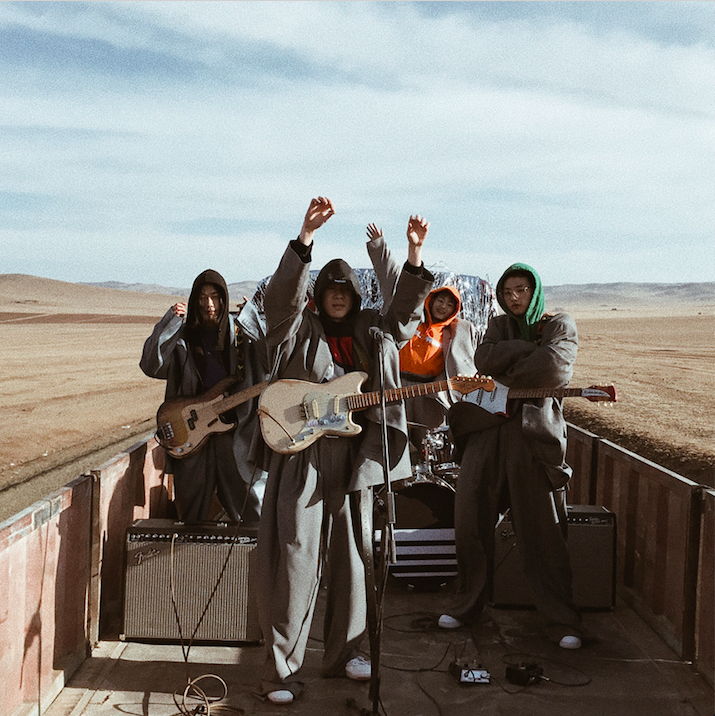 혁오 HYUKOH , 读音为「hyeoko」,韩国独立乐团,成立于2014年5月,签约HIGHGRND。成员四人为主唱兼吉他手吴赫、吉他手林贤帝、贝斯手任童健、鼓手李仁雨。团名的由来为主唱吴赫「Oh Hyuk」的名字倒过来念。2014年9月发行了首张EP<20>,收录曲是吴赫在北京高中时期的独自创作。该专辑没有任何的宣传却以口碑在弘大地下小有名气,演出场场售罄。在2015年因为参加"无限挑战"领东高速公路歌谣祭而爆红,成为目前韩国最具代表性的国民乐队。在他们的音乐中表达了韩国当代年轻人的渴望需求,并用他们独特的摇滚音乐释放年轻人的压力,满足了年轻人追求的风格。"Comes and Goes""Wi ing Wi ing" 绝对是他们当下最火热,点击率极高的极佳代表作。如果说"FantasyBaby"代表了k-pop,那么Hyukoh必须是代表了韩国当下年轻人的独立摇滚。
혁오 HYUKOH is a Korean indie band signed to DRDRamc and HIGHGRND and was officially formed in May 2014. The band made their debut EP <20> in September of 2014. In 2015, the band became widely known in South Korea after participating in the Summer Music Festival in the popular Korean variety program "Infinite Challenge".The band received positive responses from critics and the public, charting in the top ten of the Billboard World Albums Chart two months after the release of their second mini-album <22>. The band expresses the peculiar 'loser' sentiments among Korean young personals nowadays and the essence of youth -- wild and free but also empty and deserted, not only through their library of Rock, but also their video, fashions, and performances. In their album, the suffering of youth who are not able to shine with success like their parents' generation due to low economic growth is expressed through a depiction of the gloomy everyday life. They also talk about the moment right now in Korea and interpret the existing genre of Rock in a new way. That's why they became an icon instantly after their debut, and why now they have become one of the representatives of Rock bands in Korea. If K-POP is a 'Fantasy' of Korea, there is 'the Present' of Korean youngsters in Rock band HYUKOH's music. "If you are curious about the 'spirit' and 'attitude' of young Korean personals, try listening to HYUKOH.