HYSTA Annual Conference Career Opportunities Roundtable

Saturday, September 29, 2012 from 1:00 PM to 3:10 PM (PDT)
Who's Going

Loading your connections...
3 of your friends are going.
Share it to get more people on board!
Share

Sara Haughty
San Francisco, California

Luke Picard
London, United Kingdom

Rick Vespucio
Florence, Italy
Event Details
Round Table Discussion (Career Opportunity)
 - in 2012 HYSTA Annual Conference
Featuring: Peking University | ZhenFund | Microsoft | ShuiOn Group | Baidu US | USF
Wang Qiang, ZhenFund | Susan Goodwin, Microsoft | Delu Wang, Great Wall Strategy
Time: 1pm - 2pm, Sep 29th, 2012
Richard Tan, ShuiOn Group | Stan Kwong, USF | Dongmin Chen, Peking University
 |
Michael Zhong
, Yangpu US
Time: 2:10pm - 3:10pm, Sep 29th, 2012
Alex Cheng, Baidu will host an individual roundtable:
Time: 4:30pm - 5:30pm, Sep 29th, 2012
The Roundtable during HYSTA Annual Conference that brings together human resource professionals, managers, university/college career services staff, and association representatives within the fast growing industry area to host round tables, discussing high interest issues in business partnership, recruitment and career development.
We look forward to the opportunity to learn, work to resolve career development challenges, and network together. 
ROUNDTABLE SPEAKERS

* Each speaker will host one table, and please select your table when you make the reservation.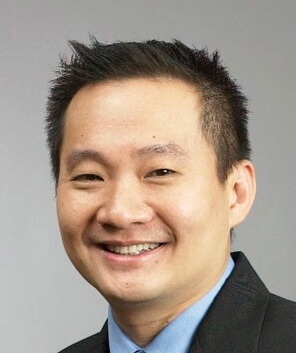 Richard

 

Tan
Sr. VP Shui On Group
Richard Tan is the General Manager with SHUI ON Group, and the Chief Executive of Shanghai TUSPark (KIC) Management Company. Part of the core team to develop a new product line for the Group –Knowledge Community (KC), Mr Tan is directly responsible to create a robust and vibrant enterprise ecosystem within the Community;  to enhance interaction and transaction between companies, and other partners. He has also put in place a total solution set-up, ranging from providing talent solutions to enterprise solutions and even international business connectivity. Such initiatives successfully positioned Shui On Knowledge Community as the most effective launch-pads into China.
Mr Tan's key responsibilities also include building up the Knowledge Community for the US$4.3 bnDalian Tiandi project in Dalian. This is a 3.6 million square meters integrated mixed use development comprising of software offices, retail malls, hotels, residential, international schools, parks and gardens.
During his 4 years tenure, Mr Tan successfully launched this mega software hub project. Phase 1 of the software offices is fully taken up. Some of Dalian Tiandi's Fortune 500 clients include IBM which has set up their China's largest global delivery center there. All the three companies in Dalian that are listed in New York Stock Exchange will also be setting up their 10,000 staff-strong bases Other prominent clients include China Soft and Kingsoft.  With his vast experience in developing software hubs, Mr Tan also help build up technology platforms such as cloud computing and internet datacenter in Dalian.
Mr Tan is also charged of establishing International Strategic Partnerships for the Group. He has helped set up SHUI ON's first overseas center in USA. Some of the strategic partners formed by Mr Tan also include Mitsui Fudosan in Japan, Cyberport in Hong Kong, Dongguk University in Korea, Los Angeles Economic Development Council, and ChinaSF in USA.
Prior to joining the SHUI ON Group, Mr Tan was the Vice Consul for the Singapore Consulate in Mumbai, India. He was double-heading as the Regional Director for the Singapore Economic Development Board. MrTanwas instrumental in attracting US$200million of investment from India into Singapore. He was also part of the core team in negotiating the Comprehensive Economic Cooperation Agreement (ie free trade agreement) between India and Singapore.
Topic: Shui On Knowledge Communities: Connecting to China and Beyond

Alex Cheng
Executive Director, Baidu
Alex Cheng is Executive Director at Baidu, China's leading search engine and largest Internet company. He manages the Products and R&D division for monetization platforms, including the flagship paid search products, display advertising products, and analytics products. He also serves as general manager of Baidu's U.S. operation. Alex has over 17 years of management experience in R&D in the Silicon Valley and in China, primarily in Internet advertising and E-commerce.Prior to joining Baidu, Alex was at Google Shanghai building R&D teams focusing on online advertising systems. He started his high-tech career at Oracle's U.S. headquarters developing object-relational database technologies. He led an entrepreneurial career in several successful early-stage startups, including Interwoven.com and E-Loan.com. In 2000, he was Engineering Director at Alibaba.com building the global leading online business-to-business e-commerce platform.Alex received his B.S. in Electrical Engineering and Computer Science from UC Berkeley and a M.S. in Computer Science from Stanford University.
Susan Goodwin
International Staffing Consultant,
Microsoft China/Search Technology Center Asia (STCA)
Susan is proactive professional offering more than 25 years of experience within business, recruiting, sales; reputation for taking the initiative and making things happen. At Microsoft, she hires the world's finest computer scientists, software development engineers, program managers, social scientists and mathematicians.  In 5 years, she successfully hired over 250SDE/PM/Researcher and RSDE candidates.  She serves as an Account Executive for STCA China and is based in Redmond, WA.  
Topic:  Meeting between Microsoft China Hiring manager and qualified candidates looking for SDE/SDET/PM roles in MS STCA China/Beijing. 

Stanley Kwong
Managing Director and TERM PROFESSOR, China Business programs
USF
Stanley Kwong is the Managing Director and Professor of the China Business Program at the School of Management, University of San Francisco. Stan's areas of expertise are "Marketing Strategy to China and India", "Competitive Global Strategy", and "Globalization of Chinese Enterprises in the US". Stan also serves as the Strategic Advisor to ChinaSF: A San Francisco initiative to support increased business exchange between China and the San Francisco Bay Area.
Stan has over 30 years of international management, marketing, and teaching experience in the US, China, and India. Prior to joining USF in 2009, Stan was the Worldwide Director for IBM Marketing where he had conceived and managed operations around the world. Stan was also an International Marketing instructor at IBM Executive Development Centers.
Stan visited China as a student after President Nixon's historical trip in 1973. In 1977, Stan began his academic career as Assistant Professor and Assistant Dean of Students at Princeton University.
Stan joined IBM in 1979. In 1984, he started the 1st IBM outsourcing organization in Mumbai, Pune, and Bangalore. After China entered WTO in 2001, Stan was given new responsibilities to grow new markets in Western and Central China. In 2004, Stan was part of the IBM PC Company/Lenovo transition team and was responsible for executive management training for the new Lenovo team after the acquisition of the IBM PC Company.
Topic: China's Investments in America's Infrastructures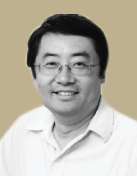 Wang Qiang
ZhenFund Venture Partner
王强,真格基金 企业灵研究院院长
     1996年10月回国,加入北京新东方学校创业团队,先后设计并启动了新东方学校的英语基础培训课程、实用英语学院课程以及计算机培训课程。先后担任过北京新东方学校主管教学与培训的常务副校长、新东方教育集团产业副总裁及董事长。
  2000年10月号的美国《时代》(TIME)周刊亚洲专刊专文介绍了该课程的盛况和影响力。王强先生深厚的教学功力和精深的英文造诣把口语培训推到了艺术的化境。同年,香港凤凰卫视台"名人面对面"主持人许戈辉进行了专题采访,被许戈辉誉为"新东方明星教师中的明星"。
       曾任"贝尔传讯研究所"软件工程师 ,北京大学英语系讲师。他是纽约州立大学计算机硕士,北大英语语言文学学士。


Wang Qiang, ZhenFund Venture Partner
     Wang Qiang joined New Oriental Education & Technology Group as a co-founder in 1996.  He designed the foundations of New Oriental's oral English classes, as well as practical English and computer science courses. He served as Vice President and Board Member of New Oriental, as well as the New Oriental Beijing Branch Director and Standing Vice Principal. In 2000, TIME magazine Asia reported on Mr. Wang's pioneering curriculum in English language eduction and accomplishments in oral English training. That year, Mr. Wang was featured as a guest on Phoenix Television's "One on One with the Stars" and hailed as the the most outstanding of New Oriental's teachers.     

Prior to co-founding New Oriental Technology and Education, Wang Qiang held engineering positions in Bell Communications Research's software division and was formerly was a lecturer of English language and literature at Peking University.  He received an M.S. in Computer Science from State University of New York, and a B.A. in English from Peking University.

Dr. Dongmin Chen 
Dean of School of Innovation & Entrepreneurship, 
Director of Science & Technology Development Office 
Professor of Academy for Advanced Interdisciplinary Studies. 
Peking University 
Dr. Chen was an adjunct Professor of the Institute of Physics, Chinese Academy of Sciences where he served as the co-director of the Beijing National Laboratory for Condensed Matter Physics from 2004 to 2009. He was a Sr. Rowland Fellow and the Head of the Nanoscale Quantum Physics Lab. at Harvard University from 1989 to 2004. Dr. Chen is a serial entrepreneur. He is the Chief Scientist and the inventor of the Metal Oxide Heteorjunction RRAM device of 4DS Inc. in the Silicon Valley. He led the development of a platform technology for MEMS-CMOS 3D integration for applications in digital micro-mirror array and motion sensors. He was responsible for the development of the IP portfolio with more than 150 international patents and has successfully licensed it to a major foundry in Asia.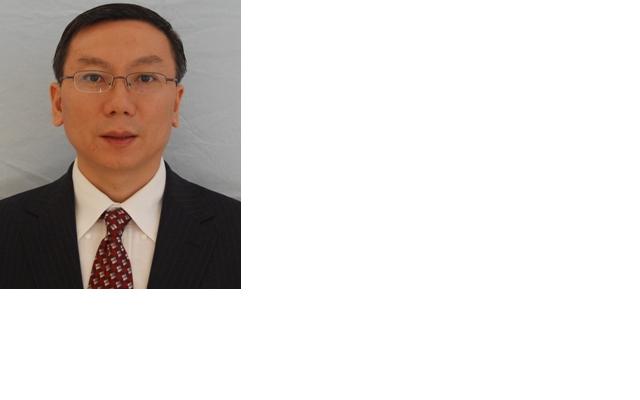 Michael Zhong
Standing Representative
Yangpu US Innovation Center

Michael was a Principal at China Materialia, a China based venture
capital firm. He was responsible for firm's investment in the areas of
High Tech, Clean Tech and Life Science.  Previously, Michael was a Sr.
Manager at DFJ ePlanet Ventures, where he was responsible for the
firm's venture capital investment and portfolio management in US and
China. Michael holds a Ph.D. from Stanford University and MBA from UC
Berkeley.

Delu Wang
President
Great Wall Business Strategy Institute
    王德禄同志现任长城企业战略研究所所长。1993年创办长城所,现任中关村科技园区企业家咨询委员会副主任、北京市人民政府专家顾问团科技发展顾问组组长、中国软科学研究会常务理事、中国科技咨询协会理事、中国商业联合会专家委员等。曾任国家中长期科技发展规划战略研究科技人才组专题组副组长。
    从事企业战略、战略管理、区域战略、产业战略、科技政策等领域的研究和咨询十余年,具有丰富的咨询实践经验。主持过上百项企业战略咨询与政府决策咨询项目,内容主要涉及企业战略、企业改制、战略管理、创业管理、营销管理、技术管理、HR管理、企业知识管理、区域战略、产业战略、科技管理以及公共政策等领域;并长期关注国家创新经济的发展,特别是首都经济的创新发展,在区域发展战略及科技创新政策方面开展了大量、持续的研究,为主承担了多项国家和北京市经济、科技发展战略性研究课题,形成了一系列具有决策参考价值的研究成果。
   1998年,在国内率先开拓"知识管理"的研究领域;是国内科学与和平研究的主要开创者;出版专著《知识管理的IT实现》、主持《创新中国系列丛书》和《中国增长极》等。
ABOUT HYSTA ANNUAL CONFERENCE
Event page on HYSTA website: http://www.hystaconference.org
Confirmed speakers (updating!): http://www.hystaconference.org/speakers.php
Eventbrite page: http://hystaac2012.eventbrite.com

Conference agenda (please check here:http://www.hystaconference.org/agenda.php): 
Check out the videos for two previous events: 

2011 Annual Conference Video:
http://www.youtube.com/watch?v=4S2WxxZFjJI
HYSTA Cup Golf Tournament:
http://www.youtube.com/watch?v=LferNWK6xZU
Have questions about HYSTA Annual Conference Career Opportunities Roundtable?
Contact HYSTA
Organizer
HYSTA
Established in 1999, HYSTA is the leading non-profit US-China professional organization in Silicon Valley that aims to help investors, entrepreneurs, business leaders, young talents, students and scientists and scholars to better connect and leverage the resources of the community. Today, HYSTA has built an influential network of 20,000+ members mostly based in Silicon Valley, with many active across the globe. In close partnership with prestigious universities, corporations and diverse professional and business organizations, HYSTA strives to unite business and professional elites to bring their leadership and career success to the next level.
HYSTA Annual Conference Career Opportunities Roundtable