Hypnotic & Vortex Healing® Guided Meditation

Wednesday, October 4, 2017 from 7:00 PM to 9:00 PM (EDT)
Event Details
 Please note that the MARCH 1st date has been changed to MARCH 8th, and you can use the following link instead, https://hypno-vortex-march-8th.eventbrite.com

Unfortunately, while EventBrite is a great system it is horrible at changing single dates within recurring events. We apologize for any inconvenience.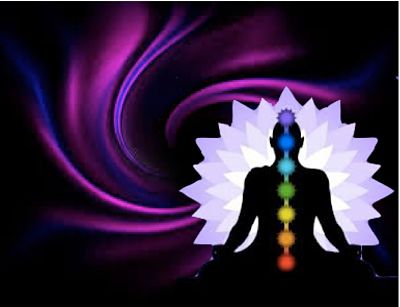 A Hypnotic & Vortex Healing® Journey
1st Wednesday of each month (date may vary)
7:00 – 9:00 PM (ending time may vary)
$35-regular price/
$30-early bird (available until 1 week before event)
Please join us this evening to experience a fusion of 2 powerful  modalities -
•  Guided Meditation & Hypnosis
•  And VortexHealing®: Divine Energy Therapy
and how they can help you, and enjoy how wonderfully and synergistically they work together.
Do You Want to Learn More About Hypnosis, Energywork, Vortex Healing® or Spirituality?
Do You Have Something that is Troubling You, You Want Something Different from the Way Your Life is Going Right Now?
Are you stuck, uncertain, confused, frustrated or something else? You're not sure if it's emotional, energetic, mental or spiritual.
Come join Joel & Simon, and
• Let go of old thoughts, habits and beliefs
• Release blocked karma and energy
• Open gateways of mind and spirit
• Remove limitations
• Set new, more powerful intentions
• Heal old emotional issues
and begin to achieve your most heartfelt desires.
First timers, Experienced Journeyers, Come, Participate, Explore & Transform!
Give yourself this gift of healing and change
Experience Simon & Joel working together:
Joel will guide you into trance. Relaxing your mind and body, connecting you to your unconscious. Let his positive suggestions help you go deeper in trance, feel yourself become more receptive to Simon's healing energies, divine consciousness and support healthy, ecological, appropriate change. As your trance deepens, imagine habits changing, limiting beliefs dissolving, new insights and subtle, rich, wonderful transformations occurring.
Simon will channel the VortexHealing® energies and divine essences. He will channel from the deepest levels of divine consciousness, releasing and awakening the deepest levels of emotional blocks and negative conditioning from your system. Imagine a vast set of divine frequencies and energies so powerful that there is no limit to where they can heal and transform. VortexHealing® creates powerful healing acceleration, releases karmic blocks, cleanses chakras, powerfully shifts your reality to higher divine expressions while connecting to your angels, guides and deities.
As Joel & Simon, continue to work together, envision Guided Meditation and Vortex Healing® complimenting each other. Notice the words take on more power, the energy flowing more strongly deeply. And find yourself opening more to your unconscious, Divine Consciousness and Spiritual awakening.
Imagine releasing the mental and energetic blocks that disconnect you from yourself and from the divine in times of stress and crisis.

Imagine feeling the energies inspire the words, and the words guide your energies.

Imagine opening your awareness to encompass the dance between these elements each time going deeper, and deeper, places you weren't even aware of, helping you create more change, more release.
Imagine feeling  new hope, new ideas re-energized.
What to Expect: We create a safe and comfortable space, and take the time to answer any questions you might have. Typically, there are 2-3 rounds of guided meditation and Vortex Healing® combined. In each round, Simon and Joel work together. Joel guides the meditation with words, creating trance. And Simon channels the Vortex Healing® energies.
Each round, words, energies and trance will blend together, taking deeper into mind, body, energy and soul to create more profound effects. 

Who is this class for? This class is for anyone who is curious about experiencing hypnosis, energy work and wants to make change in their life. 

What's required for this class? Just bring yourself, an openness to new experience and the possibility of change.
=================================
For more go here or try the links below to answer more questions:
Joel Elfman's website and Hypnosis & NLP FAQs
Simon Deacon's website and more info about Vortex Healing
=============================
$35 - regular price
$30 - early bird (available until 1 week before event)
=============================================================
Come share this journey, and experience these 2 amazing modalities, hypnosis and Vortex Healing blending together to help your unique goals and needs.
We look forward to seeing you. 

Joel & Simon
------------------------------------------
Joel Elfman is Hypnotist, NLP trainer and bodyworker with over 15 years of experience. He helps transform old issues such as stress reduction, social anxiety/confidence and weight loss. Change and create new habits and beliefs for life.
For more about Joel visit his website, www.joelelfman.com
Contact info:  (646)-504-9760, joel.elfman@gmail.com
------------------------------------------------
Simon Deacon is a certified Merlin's Grace Vortex Healer®. Merlin's Grace certification is the most powerful level of Vortex Healing® you can be on. And Simon is one of only 200 people in the world whom currently hold this certification. He has a healing practice in the West Village and has been practicing for 11 years.
Contact Info:
212-414-9848, assisi4@aol.com www.simondeacon.com
=============================
$35 - regular price
$30 - early bird (available until 1 week before event)
=============================
® "VortexHealing" is a registered service mark of Ric Weinman. All rights reserved. Used here with permission. For more information on VortexHealing visit www.vortexhealing.org.
When & Where

Simon's Place
114 Christopher St, Apt# 32
This is a 6 floor walk-up. Take your time coming up the stairs
New York, NY


Wednesday, October 4, 2017 from 7:00 PM to 9:00 PM (EDT)
Add to my calendar
Organizer
Joel Elfman is a Hypnotist, and Neuro-Linguistic Programming (NLP) trainer with over 14 years of experience. He has taught NLP and Hypnosis in over 400+ Meetups for thousands of people.

Joel specializes in creating safe spaces for clients to generate lasting change. He helps to transform old problems into new positive habits, beliefs and ways of enjoying life. Areas of focus include losing weight, building confidence, creating reducing stress and social anxiety and quitting smoking.
Contact info:
www.joelelfman.com