Description
IS HYPNOSIS FOR YOU?

"Our self image is the overriding authority that defines whether we attain our goals or not."- Dr. Maxwell Maltz
Think about the goals you have been trying to achieve for awhile:
Become more successful
Find love
Get a better job
Lose weight
Put negative memories to rest
Find time for yourself and so on...

Our subconscious mind controls our heart rate, body temperature, breathing and coordination, healing processes without us even thinking about it. It's also full of beliefs of who do we think we are. If who we want to be or what we want to have/achieve in life is not aligned with our self image- our execution mechanism goes: "False alarm! Lets go back to sleep". For example one of our clients wanted to get a more financially rewarding job but it had more responsibilities. She had a belief that she was lazy ( a belief is not nessessarily true) so she was sabotaging her promotion over and over again. The subconscious is programmed to be right so if there is a limiting belief contradicting our goal- we unconsciously create circumstances to sabotage success or procrastinate the execution. We look around and we see people that are no smarter than us making a fortune, are charismatic and likable, having loving relationship. So maybe you start questioning: why they can and I can't? Why they have and I don't? Now you know... It's not about how attractive or educated we are or how hard we try but about what deep down we believe we deserve.
We all have an idea of who do we want to be in life but if we truly want to understand our subconscious programming- we have to look at what really shows up in our life as a result in this moment.
We notice things depending on what we put our focus on. Here is what's interesting: our subconsious directs our focus by default. Of course we can push through things with our will power but will power reminds me a rubber ring stretched out in between two fingers- once your fingers get tired the rubber ring will go back to the natural shape. Same in life... whether we want to watch our diet, work out more, wake up earlier or be more productive.
Good news: once we re-engineer our self-image on the subconsious level we basically can become and achieve almost anything we desire. Because it's coordinated on the subconsious level you will be automatically drawn towards what you want.
Now, hypnosis is extremely powerful when administered by an effective practitioneer however there is no magic - It will still require some work and what's most important - commitment from the client.
If you tried everything and still not where you want to be in life and time flies fast- come and explore this opportunity and watch your life transform!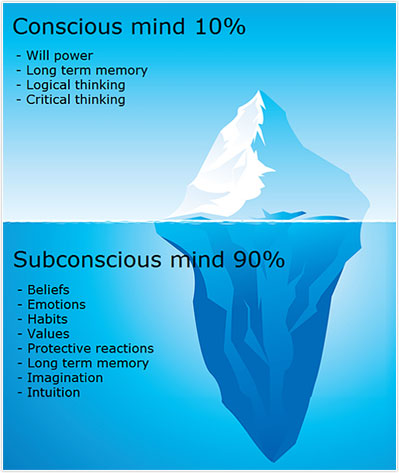 WHAT HYPNOSIS REALLY IS?
Hypnosis is a deeply relaxing, restoring, pleasant state where you can fully concentrate and use your imagination to direct your feelings and create desirable future that your mind will work towards. Through this focus and concentration one can access resourses that eveyone has but not everyone aware of, neither majority of the people know how to use it. This is where a well trained hypnotherapist becomes a guide and leads you to success. Not only the client is consciously present during the process (meditation like though more pleasant and relaxed) but also in a full control of their experience. A client is the one who can interrupt the trance at any moment he or she wishes.
With the power of their mind people can heal their past, eliminate fears, achieve goals and even improve their health, increase physical/mental performance. Hypnosis can create a strong emotionalized deside and motivation to work with joy and feel happier.
And so much more ...
Take this wonderful opportunity to discover a new empowering experience and allow yourself to have more exciting, successful and happy life!
Private sessions at discounted rates will be available by request.
Ticket prices are extremely affordable due to the awareness nature of this event- we want to share it with people! Hurry up! This event has limited seating- only 30 tickets!