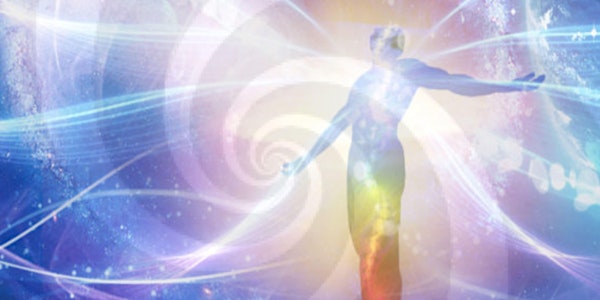 Hypno-Vortex Guided Meditation: On-line
Guided meditation and healing for releasing old issues and improving your life, health, happiness, and more.
When and where
Location
Zoom Zoom address to sent to all paid attendess the day of the event New York, NY 10000
Refund Policy
Contact the organizer to request a refund.
About this event
A Hypnotic & Vortex Healing® Guided Meditation
levels
1st Wednesday of each month, 7–9 pm (date & time may vary)
• Let go of old thoughts, habits, and beliefs
• Release blocked karma and energy
• Open gateways of mind and spirit
• Remove limitations
• Set new, more powerful intentions
• Heal old emotional issues
and begin to achieve your most heartfelt desires.
Give yourself this gift of healing and change
What to Expect:
Typically, there are 2-3 rounds of guided meditation and Vortex Healing® combined. In each round, Simon and Joel work together. Joel guides the meditation with words, creating a trance. And Simon channels the Vortex Healing® energies.
Each round: The words, energies, and trance will blend together, taking deeper into mind, body, energy, and soul to create more profound effects.
==========================================
The Zoom link will be sent as a confirmation after registering. The confirmation will come from jelfman242bus@gmail.com.
PLEASE WHITE LIST, jelfman242bus@gmail.com, or check your junk mail for confirmation or updates.
==========================================
About Joel
Hi, I'm Joel Elfman. I'm a hypnotist and NLP trainer with over 14 years of experience. I've taught NLP and Hypnosis in over 400+ Meetups to thousands of people. And I'd love to help you create the life you want. Visit my website (http://www.joelelfman.com) to learn more about me, hypnosis, NLP, and the science and art of how you can change.
------------------------------------------------
About Simon
Simon Deacon is at one of the most powerful of Vortex Healing® you can be on. He has a healing practice in the West Village and has been practicing for 11 years.
Contact Info:
212-414-9848, assisi4@aol.com http://www.simondeacon.com
=============================
® "VortexHealing" is a registered service mark of Ric Weinman. All rights reserved. Used here with permission. For more information on VortexHealing visit http://www.vortexhealing.org.